SLS Annual Seminar 2019 to be held in UCD
Dr Mark Coen has been awarded the prize to host the Society of Legal Scholars (SLS) Annual Seminar 2019. The award is held jointly with Dr Fergal Davis of King's College London, who will co-host the seminar. The seminar is a prestigious event in the SLS calendar and will be held at the Sutherland School of Law on Monday 28 and Tuesday 29 September 2019.
The theme of the seminar is the 80th anniversary of the passage of the Offences Against the State Act 1939. Subjects including non-jury trial, unlawful organisations and internment will be addressed by distinguished domestic and international speakers from a range of historical, contemporary and theoretical perspectives.
---
Impressive response to Sutherland Fellows programme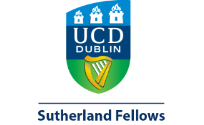 Following the launch of the Sutherland Fellows programme earlier this year, the School has seen an impressive and dynamic number of applicants apply. The initiative launched by the Dean, Professor Imelda Maher, welcomes a small number of visiting faculty and doctoral students each year as Sutherland Fellows.
The Sutherland Fellows contribute to the intellectual life of the School through joining one of our research groups and centres; engaging with faculty on their work; developing international collaborations and networks; by presenting their work in staff seminars; and engaging especially with graduate students. Doctoral fellows are expected to advance their research project, to join one of our research groups and centres, and to engage with the doctoral student community in the School.
It is anticipated that visits will usually be for one semester and ideally the School prefers Sutherland Fellows to be with us during term time. Start and end dates must be agreed in advance between each individual Fellow and UCD Sutherland School of Law. There are four calls for applications deadlines of 1st March, 1st June, 1st September and 1st January.
For more information on how to apply, please visit here.
---
Benefacts 2018 Nonprofit Sectoral Analysis Report
Professor Oonagh Breen recently made a presentation entitled 'When is a Nonprofit not a Charity' at the launch of Benefacts 2018 Nonprofit Sectoral Analysis and this has now been published online by Benefacts. Her presentation can be viewed here: https://en.benefacts.ie/2018/05/21/nonprofit-not-charity/.
In other news, the Charities Regulator chief executive, John Farrelly, confirmed that they will publish Ireland's first code of governance for charities later this year. The Report of the Consultative Panel on the Governance of Charitable Organisations was formally launched by Minister of State at the Department of Rural and Community Development, Seán Kyne.
Oonagh was also a member of the Panel responsible for this report. Click here to see the full Press Release.
---
Contemporary challenges for the separation of powers: the view from Central Europe
The School of Law is hosting a special research seminar on Monday 21 May in the Harty Boardroom (L106) at 13:00. Lunch will be served.
Recent years have seen a weakening of liberal democracy across Central Europe as populist or authoritarian political parties become more prominent. These political developments have posed real challenges for constitutional structures and, in particular, for the separation of powers. In many states, constitutional or supreme courts have become key actors in responding to these separation of powers challenges - a development which raises issues of democracy legitimacy, legal certainty, and constitutional politics. This seminar will explore these issues by considering what recent political controversies mean for the practice and theory of the separation of powers.
Speakers:
John Gealfow, Ecole de Droit de la Sorbonne, Paris.
Martin Hapla, Jana Kokesova & Tomas Sobek, Faculty of Law, Masaryk University, Brno.
---
Mark Coen awarded an RIA Charlemont Grant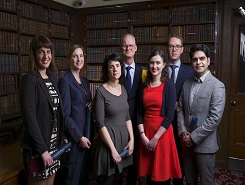 Mark Coen is one of eight postdoctoral researchers at University College Dublin who has been honoured with Charlemont Grants by the Royal Irish Academy. This is the highest number of the research funding awards granted to academics at any third-level institution in Ireland.
The scheme is a travel grants scheme aimed at early-career postdoctoral researchers who are not more than seven years past the award of their PhDs. It facilitates short international visits for the conduct of primary research in any subject area. Charlemont grantees are drawn from the humanities, social sciences and natural sciences on the island of Ireland.
Professor Michael Peter Kennedy, President of the Royal Irish Academy, presented the 2018 Charlemont scholars with their certificates. "These awards are designed to act as a career springboard by assisting scholars in strengthening their international mobility and developing international collaborative networks," he said.
The scheme fulfils one of the RIA's fundamental missions by identifying and encouraging excellence in all areas of Irish scholarship and facilitating research on an international stage. It also facilitates applications from international scholars to visit Ireland, provided an Irish-based scholar is willing to act as host.
Mark's research title is Empirical Jury Research and Question Trails: Insights from New Zealand and he is visiting the University of Victoria, Wellington, New Zealand.
---
Edwin Alblas - Accepted for Publication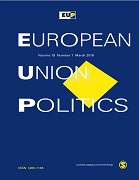 Edwin Alblas, PhD scholar on the European Research Council-funded "Effective Nature Laws" project (http://effectivenaturelaws.ucd.ie/) has his manuscript "The Court of Justice and Treaty Revision: A Case of Strategic Leniency?" accepted for publication in European Union Politics.
This is a significant achievement for a PhD student and early-career researcher. The paper is likely to appear at the end of the year in Vol 19/4 or possible early 2019.
You can see a pre-published version here.
---
GDPR Forum: Rules, Roles and DPOs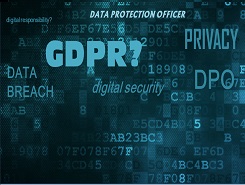 The Data Protection Bill 2018 (Ireland) has finally been published – what does it mean for your clients, your business?
With the EU General Data Protection Regulation (GDPR) deadline, 25th May 2018, rapidly approaching companies are in deep preparation mode in an effort to become compliant. This forum will be led by a panel of academic, legal and key industry experts, including senior professionals from Dropbox, Ancestry.com, LinkedIn, and Castlebridge.
Please click here for the GDPR Forum - Draft Programme.
Topics will include:
Deciphering the DPO: its role, its obligations, its rights
Day 1 v Day 100 as the DPO
Security and Privacy Teams - perfect partners for an imperfect world
Understanding the Kill Chain
Losing 4% of Global Turnover in 72 hours
Who should attend? This event is aimed at data protection officers, lawyers, compliance specialists, recent graduates and other professionals who have to advise firms on the implications of the GPDR and the impact on their business.
The 1-day forum on 15 March 2018 will carry CPD points and can be accredited as Practice Management for Solicitors.
If you have any questions please email either suzanne.darcy@ucd.ie or deirdre.norris@ucd.ie.
REGISTRATION
Full Registration: 150 euros
Alumni / Practitioner < 5 years: 100 euros
---
Edwin Alblas - Making an Impact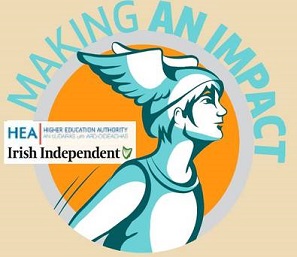 ‌Effective Nature Law researcher Edwin Alblas reaches National PhD "Making an Impact" finals
Warm congratulations to Edwin Alblas, PhD scholar on the European Research Council-funded "Effective Nature Laws" project (http://effectivenaturelaws.ucd.ie/), for reaching the finals of the National PhD "Making an Impact" competition. This competition, organized by the Higher Education Authority and the Irish Independent, challenges young researchers to communicate their research to a lay audience and explain why it matters to society. At the event, which was held in DCU, he got the opportunity to present the Effective Nature Law project's goals and methods to an audience of about 400 secondary school students from across Ireland, as well as to a jury consisting of representatives from the HEA and the Independent.
The key message Edwin emphasised in his presentation was the need to protect nature more effectively by designing nature protection rules that actually work. One way in which he engaged with the audience was by introducing an Instagram photo competition for the students in the audience, asking them to post their best nature photo using the hashtag #effectivenaturelaws, with the chance to win free pizza. This Instagram competition – under the heading 'sharing is caring' – has already generated several positive responses, with the winner to be announced by Edwin November 25.
Edwin's achievement in reaching the national finals highlights the important impact that the ERC project seeks to make in improving the effectiveness of European nature laws in practice.
---

30 November 2017
Well Below 2°C: Progress and Challenges in Meeting the Paris Agreement's Goals
‌The event is a multi–disciplinary discussion on the future of the Paris Agreement in tackling climate change and has been organised by the Environmental Law PhD students in the Sutherland School of Law: Mícheál Callaghan, Julie Foulon, Edwin Albas and Orla Kelleher.
It has been advertised to PhD and Postgraduate students in all schools in UCD.
We hope this will provide a good opportunity for research students with an interest in climate and environmental issues to meet each other and discuss this problem from a multi–disciplinary perspective.
This event will take place on Thursday, 30 October 2017 at 16:00 Sutherland School of Law, Room L249.
All PhD / Postgradute students are welcome but we ask you to register at Eventbite.ie.
---
Professor Poonam Puri - Osgoode Hall Law School
10 October 2017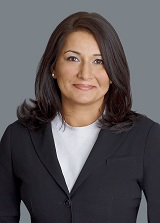 UCD Sutherland School of Law (BLREG) are happy to announce that Prof. Poonam Puri will be visiting the School to present a paper entitled 'Piercing the Corporate Veil: The Case Between Parent and Foreign Subsidiary Corporations'.
Professor Puri is one of Canada's leading experts in corporate governance, corporate law and securities law and will be speaking on how multinational corporations use the doctrine of the corporate veil, among other structures and strategies, to limit their liability and avoid accountability on human rights and environmental abuses.
She will also speak to an interesting, emerging trend in Canadian litigation, where the courts seem to be exhibiting a greater willingness to listen to arguments that extend beyond traditional corporate law principles in the context of parent corporate liability for the actions of its foreign subsidiary corporation.
This presentation will take place on Tuesday, 10 October 2017 at 14:00 in the Harty Boardroom, L106, Sutherland School of Law.
---