We have just added a new service for browsing recent arrivals to our collection. You may now look through a listing of recently acquired print and ebooks, theses and DVDs. Want to browse just ebooks? Use the drop-down filter to narrow the search by format and also by library location.
New material is constantly being added to our collection, and reflecting this the website will be updated every two weeks. We hope to offer further enhancements to this new service in the future. If you have any feedback, let us know at library@ucd.ie.
Go to https://newbooks.ucd.ie and start browsing!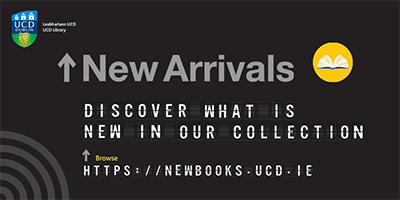 ‌