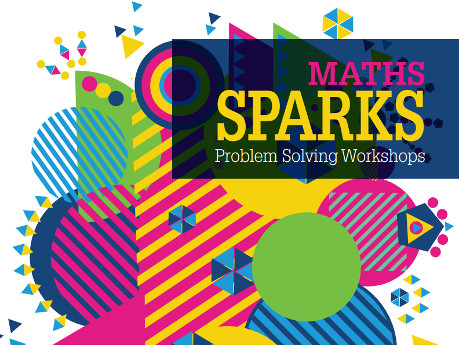 The School of Mathematics and Statistics, in conjunction with UCD Access & Lifelong Learning and the College of Science, runs a series of extra-curricular mathematics workshops for senior cycle post-primary pupils. Designed and delivered by volunteer students and staff in the UCD School of Mathematics and Statistics, the series of Maths Sparks problem solving workshops aims to bring the wonder of mathematics to life through interactive and engaging activities and talks from mathematics graduates and professors.
Workshops are held one evening per week over a number of weeks and all pupils receive a certificate of participation from UCD. Pupils from schools designated as DEIS are invited by UCD to participate in the workshops. Other interested pupils are also welcome to attend these free workshops.
Workshop material is freely available to download as individual workshops or as complete booklets from below. These booklets might be a useful resource for teachers running a Maths Clubs in their school or for those who are teaching extra-curricular content, such as to Transition Year students. University groups may also like to utilise this resource in running 'Maths Sparks' workshops in their institution.
Workshop material
Volume 1
Geometric series and infinite games
Liar's dice and binomial random variables
Engineering and project management
Volume 2
Volume 3
Booklets
Academic Papers
Maths sparks: developing community and widening participation
Maths sparks: investigating the impact of outreach on pupil's attitudes towards mathematics
Math Sparks is Funded by SFI