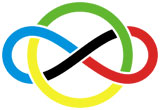 This year there will be an intermediate-level mathematical enrichment program aimed at students in the third and fourth year or lower. The classes start on Saturday 13 October at 10.00. For more information email juniormath@gmail.com. To register, fill the form:
Maths Enrichment Classes 2019
Results from Irish Math Olympiad 2018 are available here
The School of Mathematical Sciences provides Mathematical Enrichment classes on Saturday mornings, starting on 19 January 2019. Our classes are run free of charge by academics in our School and are designed to develop a sound understanding of mathematics and improve problem-solving skills. There is little overlap with the maths taught in school.
There are four initial training classes on 19, 26 January, 2, 9 February 2019. On Saturday 16 February 2019 there will be a selection test at the end of which the best 40 students will be invited for more intense training in view of participation to the Irish Math Olympiad. This event will take place at a national level on Saturday 11 May 2019. The best six pupils at the Irish Math Olympiad will represent the country at the International Math Olympiad which will take place in United Kingdom in July 2019. (However, please see the eligibility rules for representing Ireland in the IMO.)
Students in the upper cycle of secondary school (4th, 5th or 6th class) are invited to attend our classes by registering their interest here.
The venue and location is as follows:
19, 26 January, 2, 9 February 2019 from 10-13.00 in Theatre H1.26 (Intel Theatre) Science Hub
The selection test takes place on 16 February 2019 from 10-13.00 in Theatre H1.26 (Intel Theatre) Science Hub
History of UCD Maths Enrichment Classes
‌‌
‌
Frequently Asked Questions
What are these classes for?
The Enrichment/Olympiad classes are for secondary school students interested in mathematics; they are exposed to deeper, more challenging and more interesting mathematical problems than those encountered on the school syllabus.
Is this event free of charge?
Yes.
Who can attend?
We invite 4th, 5th and 6th year secondary school students to register their interest in order to attend our classes by completing this form. Student in the lower cycle (year 1,2 and 3) who think they have a talent in mathematics are also encouraged to attend our first four training sessions, until 16 February when a selection test takes place.
What is the Selection Test for?
We usually start our training classes with a large cohort (about 250 students). The selection test allows us to identify the best 40-45 students who will be invited to attend our further classes for a more intense training in view of participation to Irish Math Olympiad, a national event that will take place on 11 May 2019.
What if I miss the Selection Test or if I am not invited to attend further training classes?
You may still attend our further training programme but the delivered topics will be focussed on preparation for math competitions.
Selection Test
There will be a selection test on 16th February 2019 after which the best 40-45 pupils will be selected and trained more intensively for the Irish Mathematical Olympiad.
Locations 2018/2019
Science Centre Hub, Building No 64 on the UCD Map
Registration/Sign In Desk
The interested students are required to register
online
.
Participants are required to sign in each week prior to the first session. The sign in desk will be located outside the George Moore Auditorium in Science East and will be available between 9.15AM and 10AM for each session.
Contact
Participants who require last-minute information on Saturday mornings can contact 089 4040 774 between 9.15 AM and 10.15 AM. This number will not be active outside this time.The School office is not open at weekends but we can accept queries between Monday and Friday 9.00am-5.00pm on 01 716 2452 or 01 716 2580. Queries can also be sent to this email address: mathstatevents@ucd.ie
Useful Links
IRISH MATHEMATICAL OLYMPIAD (IrMO) - The official Olympiad website in Ireland
INTERNATIONAL MATHEMATICAL OLYMPIAD - The official IMO webpage
ART OF PROBLEM SOLVING - Problem solving resources (including IMO), online classes
MATHLINKS - Forums, huge community, lots of resources (including IMO)
PEN - Problems in Elementary Number Theory