Maths Students Received UCD College of Science Special Recognition and Excellence in Mentoring Awards (posted 19.05.16)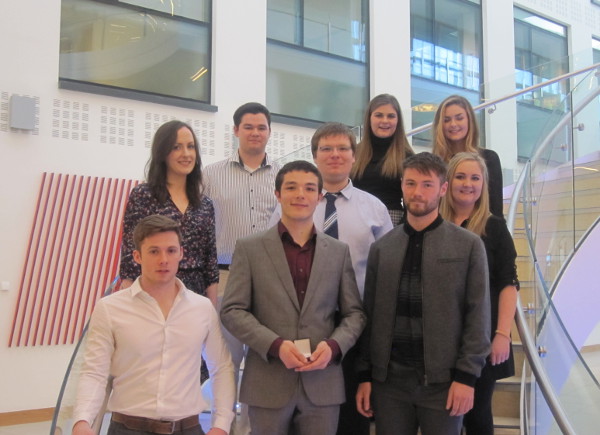 ‌Nine undergraduate students from the School of Mathematics and Statistics were honoured for special achievements in the areas outside their academic activities at the Science Awards Ceremony. The awards were presented to Paul Beirne, Jenifer Costello, Deirdre Creegan, Caitriona Byrne, Christopher Kennedy, Bronagh Walsh, Eanna Morley, Christopher Higgins and Luke Dunne.
Congratulations to all our students!
The Science Awards Ceremony took place on Tuesday 5th April in the UCD O'Brien Centre for Science.