23rd - 24th January 2013 at UCD Conway & UCD Charles Institutes
Add to calendar
Personalising Cancer Care
‌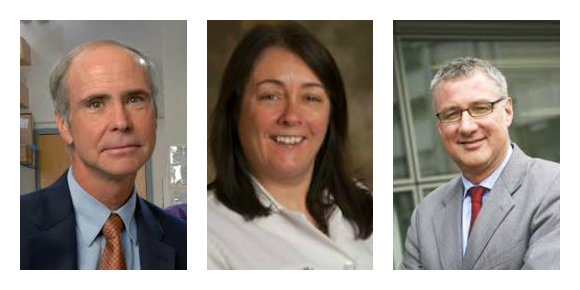 Speakers include Prof Kenneth Anderson, Prof Ruth O'Regan and Prof John Crown
Dr Amanda McCann and her colleagues in the UCD Translational Oncology Research Group are pleased to invite staff, students and the general public to our inaugural Ireland East Cancer Open House on Thursday 23rd and Friday 24th January 2014 at the UCD Charles & Conway Institutes.
This two day event is designed to highlight the biomedical and clinical cancer research which currently takes place across UCD and its affiliated hospitals within the Ireland East Hospital Group. It will showcase current investigations and core research technologies available within the UCD Conway Institute with the objective of building strong research collaborations between clinician and laboratory scientists.
The programme will also feature a public forum where cancer survivors and patient advocate groups will be able to tour our research facilities and hear about current research initiatives. The public event takes place on Thursday 23rd January 2014 commencing at 5pm and will include a short presentation by Prof John Crown (Consultant Oncologist, St Vincent's University Hospital) followed by a patient advocate-led Question & Answer session.
The formal scientic programme will commence the following day with a rapid fire 'Show-and-Tell' session where scientists and clinicians from across the Ireland East network describe their research interests, their contributions to translational oncology research and their vision for future collaborations. We are honoured to have two distinguished international researcher participate in our programme and share their experience of leading multi-disciplinary cancer research institutes. UCD Alumnus, Professor Ruth O'Regan (Professor of Hematology & Medical Oncology at Winship Cancer Institute of Emory University, Georgia) will highlight the international perspective on cancer research drawing on her experience as Director of the Translational Breast Cancer Research Program at Winship Cancer Institute of Emory University. Another of our international collaborators, Professor Kenneth C Anderson (Professor of Medicine at Harvard Medical School and Medical Director, Dana Farber Cancer Institute) will deliver a keynote address on Friday 24th January 2014 at 2pm highlighting the importance of clinical research networks.