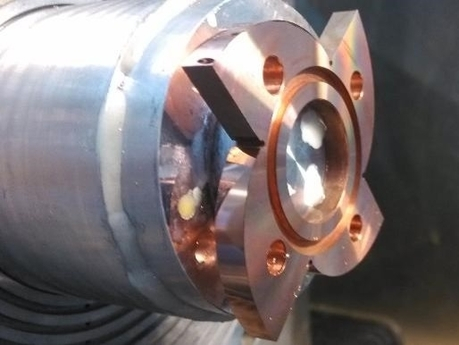 The Centre of Micro/Nano Manufacturing Technology (MNMT) was established at Tianjin University (TJU) in 2005 and is specializing in micro/nano, freeform optics, as well as ultra-precision manufacturing and metrology.
While the MNMT has been focusing on fundamental studies and process investigations, it has also developed extensive applications in various areas including optical, medical, and bio-technological systems. Based on the MOA between TJU and UCD, MNMT-Dublin was established in 2016.
The primary focus of the centre is on medical device and implant manufacturing due to the high level of Irish and European industrial interest in this sector.

Our Research Scope includes:
*Micro/nano manufacturing - micro/nano features fabrication, fundamentals study, new process development, process monitoring and automation, measurement and evaluation, devices and equipment.
*Bio-medical device manufacturing - medical device development, medical implants machining, implant intraocular lens and contact lens manufacturing and measurement.
*Optical freeform manufacturing - aspheric and freeform optical system design, machining and metrology.
*Ultra-precision machining - machining fundamentals, process and instruments development, monitoring and metrology.
*Precision manufacturing – machining process, monitoring and automation, measurement and evaluation.
Research Projects (coming soon)