Physiotherapy
UCD offers the highest number of places in Physiotherapy in Ireland . The broad aim of the 4 year full-time BSc Physiotherapy programme is to provide an environment in which Physiotherapy flourishes as both an academic and professional discipline and which fosters a spirit of enquiry, research and excellence in practice. The programme is accredited by the Irish Society of Chartered Physiotherapists [http://www.iscp.ie/], the only Irish member organisation of the World Confederation of Physical Therapists [http://www.wcpt.org/], which is the sole international organisation representing physical therapists worldwide.
Graduates of the programme are eligible for membership of the ISCP which is required to work as a Chartered Physiotherapist in Ireland 's Health Service Executive, as well as to practice as a Chartered Physiotherapist in the following areas:
University teaching hospitals (adults and paediatrics)
Regional/district hospitals (adults and paediatrics)
Primary care and rehabilitation facilities
Private hospitals and private practices
Non-government agencies (e.g. GOAL, Concern)
Nursing homes
Health promotion agencies
Education
Business, sports and leisure industries
Sports medicine
Today, over 2,000 UCD-educated physiotherapists are working throughout the world and in addition to Ireland and the UK have been successfully employed in the USA, Canada, Australia, New Zealand, Botswana, the Middle and Far East and throughout the EU and have provided leadership and contributed to the development of Physiotherapy practice, education and research internationally
University-based professional education for Physiotherapists has a long established tradition at UCD dating back to 1955 at the Mater Misericordiae University Hospital campus, and since 2005 at the UCD Health Sciences Centre on the Belfield campus. The academic programme covers the broad range of basic, applied and clinical sciences and is delivered in the UCD Health Sciences Centre, which is equipped with state-of-the art lecture theatres and seminar rooms, several specially designed Clinical Skills Laboratories and a human performance laboratory. While lectures may take place in larger groups alongside other undergraduate students of Medicine, Diagnostic Imaging, Nursing and Performance Science, all hands-on practical physiotherapy skills in Musculoskeletal and Exercise Therapy, Cardiorespiratory and Neurological Rehabilitation are taught in small groups of no more than 20 students under the close supervision of expert physiotherapists. Supervised clinical practice takes place in hospitals and clinical centres around Ireland, in collaboration with our clinical partners and the Health Service Executive commencing towards the end of Stage 1 so that by the end of your degree programme you will have completed 1,000 hours of supervised physiotherapy practice. Students also have an opportunity to complete a research project under the supervision of a member of the academic staff, the majority of whom hold a PhD degree.
The School has formed international partnerships in physiotherapy education and research and undergraduate students may engage in the Socrates exchange programme which offers opportunities to spend part of your time studying abroad while still working towards the BScPhysiotherapy degree.
At postgraduate level, the School offers a range of flexible, modular, taught Postgraduate Diploma and MSc programmes in the specialised physiotherapy practice areas of Sports Physiotherapy, Neuromusculoskeletal Physiotherapy (only IFOMT accredited programme in Ireland), and Healthcare Acupuncture, as well as a new Advanced Physiotherapy Studies programme for the recent graduate. We also offer postgraduate research degrees at MSc and PhD level under the supervision of our interdisciplinary team of researchers spanning Physiotherapy, Psychology, Bio-Engineering and Exercise Science and whose interests are concerned with enchancing function, performance, wellbeing and health. Key topic areas include biomechanical and motion analysis of sport and related injuries, physical activity, exercise and rehabilitation, technology to improve health and well being, classification and management of pain, health practitioners and patients attitudes and behaviours, and occupational health, with an emphasis on research that can contribute to the development of physiotherapy practice and the education of physiotherapists for the benefit of human health and well being.
We are proud of our strong tradition of physiotherapy education and research in UCD, and look forward to continuing this commitment to excellence with our current and future students.
For further information on the range of programmes offered, please follow the links on this page.
Dr Deirdre Hurley-Osing, MISCP
Dean of Physiotherapy
UCD School of Public Health, Physiotherapy and Population Science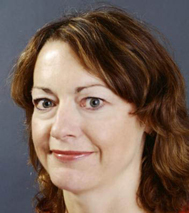 Dr. Deirdre Hurley-Osing, Dean of Physiotherapy