Ciarán Benson
Emeritus Professor of Psychology
Ciaran.d.Benson@ucd.ie
Cultural Psychology, Psychology of Self & Psychology of Aesthetics

Philip Dodd
philip.dodd@ucd.ie
Consultant Psychiatrist/Adjunct Senior Lecturer in Psychology
Intellectual disability; psychiatry of intellectual disability; bereavement; ageing; palliative care; disability studies.
Nancy Stenson
nancy.stenson.@ucd.ie
Nancy Stenson is Professor Emerita in Linguistic at the University of Minnesota, and is currently a Marie Curie Sklodowska International Incoming Fellow in the School of Psychology, conducting research on literacy in Irish

Patricia Noonan Walsh
patricia.walsh@ucd.ie
Disability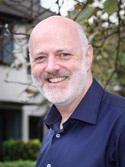 Tom O'Brien
Mental health recovery, recovery oriented practice & services; psychosocial rehabilitation; the Recovery Context Inventory and scale development

Kieran McNally
Kieran's academic research interests are in the history of schizophrenia, the history of catatonia and the history of psychology. He is currently writing a book on the history of schizophrenia.

Michael Byrne
Leads a service development team that comprises various research streams including primary care and mental health service provision; service evaluation; operational efficiencies; & clinical psychology training and contributes to influencing national policy formulation and implementation. John McEvoy