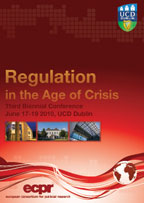 ECPR Conference arrives in UCD

17-19 June 2010
UCD School of Law Hosts Major European Conference on Regulation The European Consortium for Political Research (ECPR) conference, 'Regulation in the Age of Crisis' hosted by UCD School of Law ran from 17-19 June 2010. Over 200 delegates from more than 30 countries attended the conference to debate the nature of regulation, its failures and its potential across a spectrum that covers politics, law, sociology, history and economics.
The Minister for Natural Resources and the Knowledge Society, Conor Lenihan, T.D. officially opened the conference at a launch event in Dublin Castle. Addressing conference delegates, the Minister noted the "significant challenges" facing governments across the world in their future approaches to regulation. He pointed to the need for regulation not only in the financial arena but also in other important areas such as the environment, energy, food and social needs.
During his opening address, the Minister also cautioned that: "It is vital to avoid knee-jerk reactions to the shocks we have experienced in the past couple of years. While economic circumstances require decisive action by governments everywhere, this is also a time for reflection and considered analysis of our models of governance and how we get things done in the interests of our economies, our environment, our citizens. There are notable risks in this area - Governments may decide to re-exert control over regulatory agencies and end up neutering their ability to ensure competitive markets; light touch regulation risks the kind of shocks we've been exposed to in recent times. It's important that we achieve a balance in this area".
The central themes for the ECPR Conference included: regulatory causes of and responses to the financial crisis; environmental regulation and sustainability incorporating climate change issues post-Copenhagen, reactions by different countries to oil spill disasters and water regulation; risk and technology regulation; food safety and food quality; the regulation of network industries; and non-state regulation.
In order to further develop capacity for research in the field UCD has recently approved the establishment of the interdisciplinary UCD Centre for Regulation and Governance. Its first Director is Colin Scott, Professor of EU Regulation and Governance at the UCD School of Law. Dr Niamh Hardiman of the UCD School of Politics and International Relations is also centrally involved in the establishment and research direction of the Centre. Initial members will be drawn from six UCD schools and three UCD colleges (Business and Law, Human Sciences and Life Sciences). The new Centre is strongly committed not only to excellence in interdisciplinary research, but also to further developing engagement in the design and dissemination of research with key national and international stakeholders across government, business and civil society.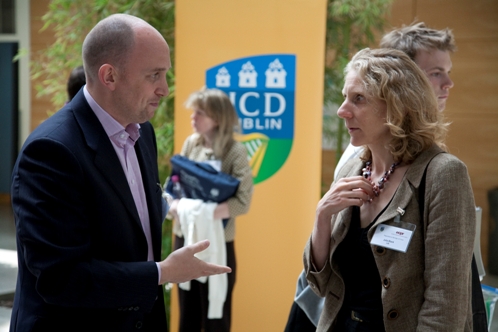 Muiris MacCarthaigh, Institute of Public Administration and Julia Black, London School of Economics
Frans Van Waarden, Utrecht University and Colin Scott, Director UCD Centre for Regulation & Governance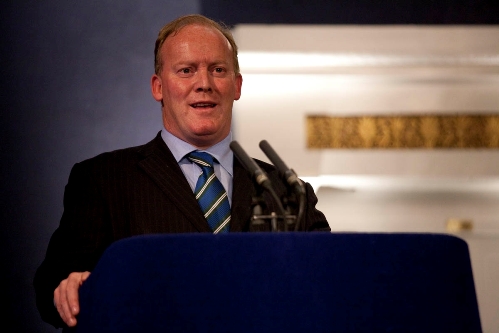 Conor Lenihan TD, Minister for Science, Technology, Innovation and Natural Resources giving the opening address at Dublin Castle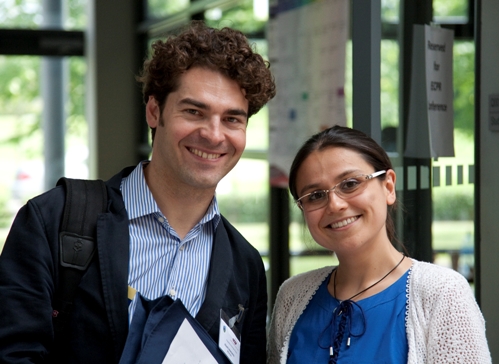 Alberto Alemanno, HEC Paris and Oana Stefan, UCD and HEC Paris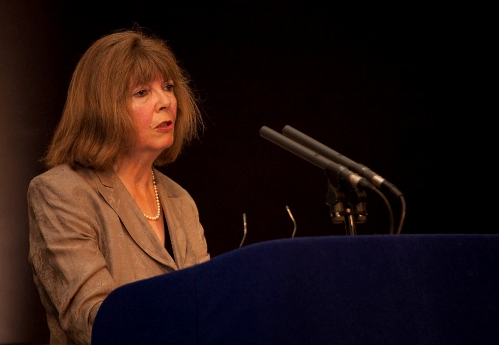 Adrienne Héritier, European University Institute, giving the keynote address at Dublin Castle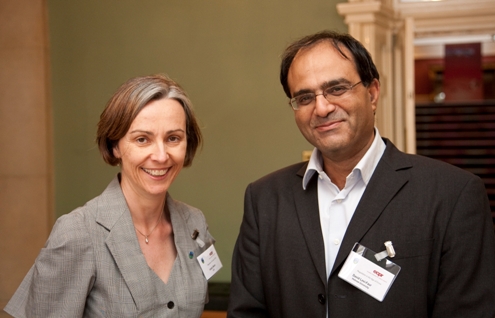 Imelda Maher, UCD and David Levi-Faur, Hebrew University of Jerusalem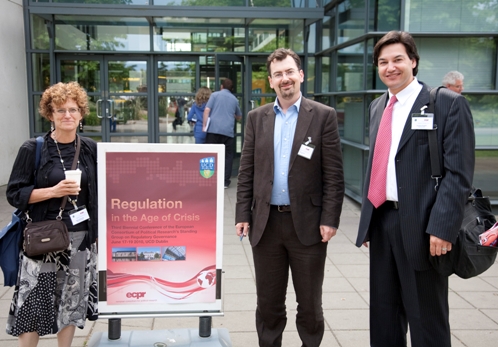 Nancy Reichman, Denver University, Colin Scott, Director UCD Centre for Regulation & Governance and Jonathan G S Koppell, Yale University