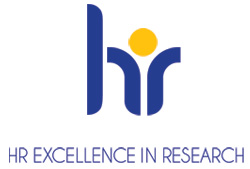 Over the last number of years, UCD has developed a researcher career structure for researchers, with more open and transparent recruitment and progression. In 2012, UCD was awarded the "HR Excellence in Research" designation by the European Commission under the Human Resources Strategy for Researchers (HRS4R) process.
UCD was the first organisation in Ireland to receive the "HR Excellence in Research" designation, identifying UCD as a provider of a high standard working environment for researchers. In particular, it recognises UCD's equitable recruitment and appraisal procedures and its commitment to implement the principles of The European Charter for Researchers and The Code of Conduct for the Recruitment of Researchers (the Charter and Code). In attaining this recognition, UCD also contributes to the ability of the national research environment and the European Research Area (ERA) to attract researchers.
The Charter and Code aims to provide equal rights and obligations for researchers in Europe through the implementation of principles governing recruitment, ethical and professional aspects of work, working conditions, and career development for researchers.
The first UCD HRS4R Action plan identified a number of key areas for change and further development. The progress of the Action Plan was monitored and an internal review was carried out during 2014.
In early 2015, UCD submitted its Review of Progress and Updated Action Plan for the forthcoming years.
Further Information:
Details on the HRS4R process are available via Euraxess
Alternatively contact Justin Synnott, Research Programme and Support Manager, UCD Research (email: Justin.synnott@ucd.ie)