The Quest for Musical Knowledge - listen to Dr Nicole Grimes talk about the value of humanities in reflecting on the world
Wednesday, 18 December, 2013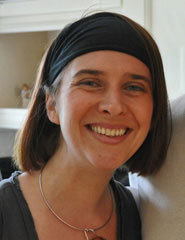 Dr Nicole Grimes.
To highlight its success in the Marie Curie Research Funding Schemes, UCD Research organised an event to bring together early stage and experienced researchers to share their experiences of the scheme.
Marie Curie Fellowships are European research grants available to researchers regardless of their nationality or field of research. In addition to generous research funding scientists have the possibility to gain experience abroad and in the private sector, and to complete their training with competences or disciplines useful for their careers. Read more about various funding schemes and requirements for applying.
The value of the humanities to society was addressed in a public lecture from Dr Nicole Grimes, Marie Curie International Fellow in the School of Music on the topic Highlighting the Humanities: The Quest for Musical Knowledge. Her lecture probed the intrinsic value of the humanities and how they enable the act of reflecting upon conceptions of the world. In particular, it focused on the quest for musical knowledge as a fundamental part of this process. The lecture mediated upon how the material of music is intrinsically related to some of our highest ideals as human beings.
Nicole, whose research has been funded by the Irish Research Council, the DAAD German Academic Exchange Service (at Humboldt University, Berlin) and the Taylor Bequest looks at Brahms & Modernist Culture in her fellowship.