Position: Lecturer, UCD School of Business
Training entrepreneurs with special needs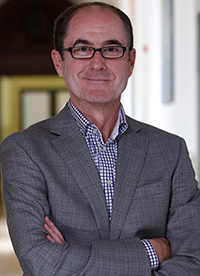 Training and support can help to grow entrepreneurship skills, but what about when the budding entrepreneur has other issues to deal with too? Can entrepreneurship training improve both business success and self-perception for people with disabilities?
Dr Bruce Martin, who joined the UCD School of Business as a lecturer in 2012, developed an interest in entrepreneurship training as a means to improve the social and economic conditions of people with disabilities while earning his PhD in Business Administration from the DeGroote School of Business at McMaster University in Canada.
His work particularly focuses on a type of thinking called 'effectual logic' that underpins aspects of successful entrepreneurship. Effectual thinking helps entrepreneurs to make decisions in the face of uncertainty, which is a common feature of early-stage ventures.
Dr Martin is now studying the impact of entrepreneurship training - and particularly of building up effectual logic skills - on persons with disabilities. His research is comparing groups of budding entrepreneurs with disabilities who undergo such training and those who don't. So far the work is showing that in general, those who start their own venture experience a rise in their self-esteem and self-efficacy.
Dr Martin, who worked in senior management in for-profit and non-profit organisations in Asia, Europe and North America before starting in academia, has published and presented on the value of entrepreneurship education and training, how learning orientation and passion for work feed in to entrepreneurial intention and how developing effectual thinking is of benefit to training entrepreneurs with disabilities.