Profile of Dr Louise McHugh
Position: Lecturer, UCD School of Psychology
Practical tools for a new perspective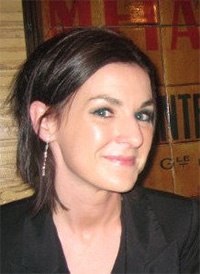 One of the key skills in social interaction is being able to see things from another person's perspective. Yet for many children with autism this poses a particular challenge, and social interactions can become difficult if not impossible.
Dr Louise McHugh has developed protocols to help children develop these cognitive skills, and she has translated them into an accessible iPad app.
The language-based protocol was originally based on face-to-face interactions with children, and it uses scenarios that focus on taking the perspective of others. Those scenarios bring up basic questions like 'if I were you, and you were me', or 'if now were then, if you were there' then what would you do?
With the advent of mobile devices such as iPads and the ease with which many children use technology, Dr McHugh saw the opportunity to develop an app based on the protocol. This app has made the training tool more widely available and it allows children to undergo training in their own space and time.
The protocol, and now app, can identify where children may need help with perspective-taking skills, and it offers examples and feedback until they get to proficiency. Parents and carers can also learn cues from the app to use with children and develop their perspective-taking skills.
Dr McHugh also has a research interest in a different type of perspective of developing self-awareness through mindfulness. Again she has been involved in developing training and practical tools to help people develop an awareness of the 'I, here, now' rather than defining their perspective based on current thoughts or feelings.
She has published more than 60 peer-reviewed papers, she edited the 2012 book The Self and Perspective Taking: Contributions and Applications from Modern Behavioural Science and she has been an invited speaker at numerous conferences in the United States and Europe.