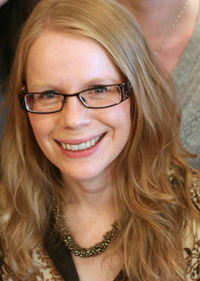 Dr Orla Doyle is a senior researcher at the UCD Geary Institute and Lecturer in the UCD School of Economics. She is currently running a number of studies evaluating the effectiveness of early intervention in children's lives to improve their later life outcomes. The hallmark of this research is the use of experimental and quasi-experimental designs to measure programme impact.
The longest running study is the evaluation of the Preparing for Life (PFL) Programme. The programme aims to improve levels of school readiness in several disadvantaged communities of Dublin, beginning during pregnancy and lasting until the children start school. A cohort of 200 pregnant mothers was recruited through two maternity hospitals and through self-referral. Recruitment was completed in 2010. All programme families receive facilitated access to preschool, public health information, and the services of a support worker. One hundred families were randomly allocated to a high dosage group and participate in a home visiting mentoring programme and group parent training.
The evaluation is being conducted using a longitudinal RCT design and collects data on parents, the home environment, and child development outcomes from pre-intervention during pregnancy, 6 months, 12 months, 18 months, 24 months, 3 years, and 4 years. The experimental programme is the first of its kind in Ireland and aims to provide evidence on the best practice for early childhood interventions. Results from the baseline, 6month, and 12 month evaluation points are now available.
More information on the evaluation may be found here: http://geary.ucd.ie/preparingforlife/
PFL is jointly-funded by Atlantic Philanthropies and the Department of Children and Youth Affairs and run by the Northside Partnership. It is one of a series of early childhood interventions which have recently been initiated in Ireland with the ambition of changing the life outcomes for children who are at risk.