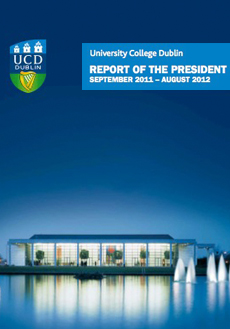 Report of the President September 2012
UCD Research Publications 2011/12
A list of Research Publications for each College and Key Research Institute, for the academic year 2011/12, can be accessed by clicking on the links below.
These lists form part of the Report of the President (UCD), as presented to the UCD Governing Authority on December 11th, 2012.
UCD's Research Repository is a digital collection of open access scholarly research publications from researchers at University College Dublin.