World Cancer Day 2015 coffee morning in UCD
Written by:
Will Fitzmaurice
Written on
Wednesday, 04 February, 2015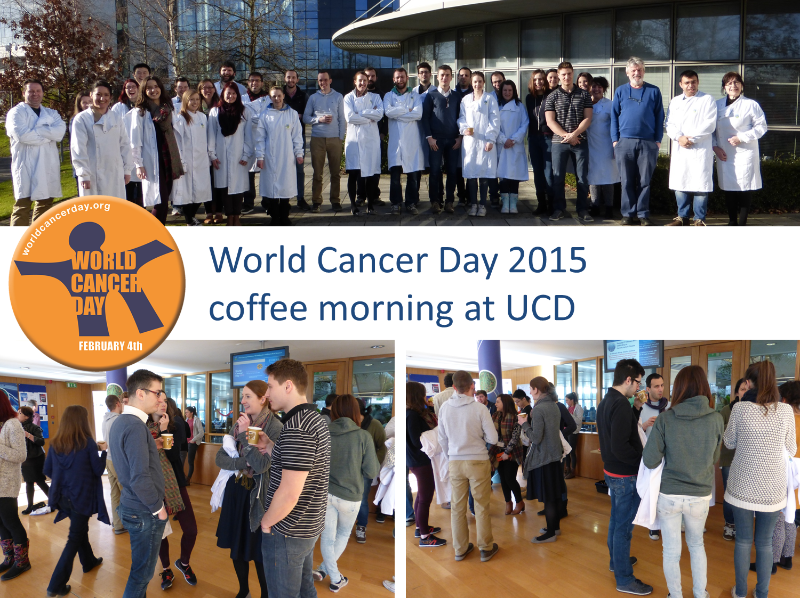 More information on our cancer research:
INFOGRAPHIC: How SBI is facing up to the challenge of cancer
VIDEO: Cancer research - past, present and future
Not Beyond Us: interviews with leading UCD cancer researchers
Treatment for all: how a UCD alumnus is tackling cancer in Tanzania
---
About World Cancer Day
World Cancer Day is an initiative of the Union for International Cancer Control (UICC), the leading international non-governmental organisation that unites the cancer community to reduce the global cancer burden, to promote greater equity, and to integrate cancer control into the world health and development agenda.


Founded in 1933 and based in Geneva, UICC is composed of more than 800 organisations across 155 countries, features the world's major cancer societies, ministries of health, research institutes, treatment centres and patient groups.


World Cancer Day is a unique opportunity to encourage everyone affected by cancer to recognise the role they can play in reducing the burden of the disease and ultimately reduce premature deaths from cancer by 25% by 2025.
comments powered by

Disqus