Undergraduate Parents/Guardians Science Orientation Evening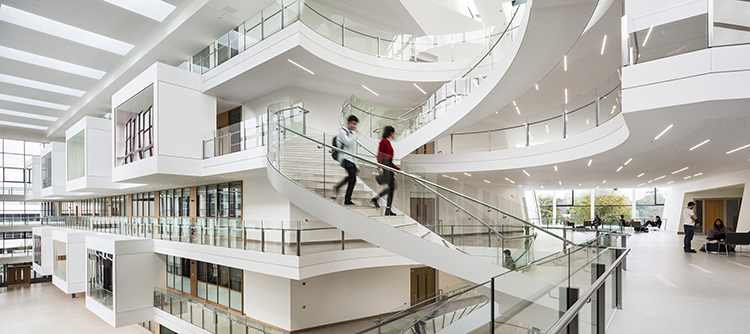 ‌Register for Parents/Guardians Science Orientation Evening
‌Professor Joe Carthy, College Principal and Dean of Science requests the pleasure of your company at our Science Orientation session for Parents/Guardians of First Year Science students on Wednesday 18 October 2017 in the UCD O'Brien Centre for Science, Belfield Campus, Dublin 4. The Google Form to register for the event is at the bottom of this page. Please scroll down to the bottom of the page and complete the registration form to register for the event.
Schedule
6:00pm - 7:00pm:
Reception on the Ground Floor Concourse. Tea/Coffee will be served with a selection of hot and cold canapes. This is an opportunity to see where your student is studying and to meet some of our Science academic and support staff.

7:00pm – 8:00pm:
Information Session - Accenture Theatre, Science Hub, UCD O'Brien Centre for Science.
We aim to provide information that will give you an insight into life as a Science student and to explain what your student will experience. We hope this will help you to support them during this time of transition.
We hope our new Science students will show you around our facilities/Science Building which they use daily.
Also, if you would like a quick bite to eat before the event, Pi Restaurant is open for tea, coffee and sandwiches. Tea and coffee will be provided at the reception from 6.00pm.
Please note that there are traffic calming barriers in place on campus. Parking near the O'Brien Science Centre East [Building No. 67 on UCD map], can be accessed by entering through the main N11 entrance. Parking is also available by entering through the Clonskeagh entrance. The UCD Map is available on the UCD Estate Services website. The UCD O'Brien Centre for Science is also available on Google Maps.
If you are able to join us please register with the student's name, your email address and the number of people attending the event. Please register using the Google Form below by Friday 6 October 2017. Please note that you must scroll within the Google Form window to see all of the questions.