Graduate Talks Day 2017
The first SLCL Graduate Talks symposium was held in Newman on December 13, 2017. The day comprised research talks by no fewer than twelve members of the current SLCL PhD student cohort. One of the Talks was conducted via Skype from Brittany and one speaker came from Sligo, while a number of staff members connected to hear the speakers via Skype. Students were at all stages in their research trajectory, from newly-registered students to 2nd year scholars and one student poised to write his final drafts.
Topics covered a vast range of subjects and centuries, reflecting some of the range of research interests of SLCL supervisors, as well as those embraced by our students. Some of the literary and cultural topics covered included: 18th-century happiness in Isabelle de Charrière's theatre; Deadness in the Marquis de Sade, Francophone Caribbean and Migrant literature; Virginia Woolf's influence on Italian writer Elena Ferrante; Utopia in the factories of Adriano Olivetti; T.S. Eliot's influence on early 20th-century Spanish poets; Mexican writer Rosario Castellanos on indigenous peoples. The Linguistics sessions also included a broad variety of topics, fields and approaches: Assessment by English Language Teachers in Saudi Arabia; Translation Competence in translations from English to Chinese; the nature of China English; assessing Apps for Learning Spanish as a Foreign Language; Irish-English in the archives of the National Folklore Collection UCD. Each paper lasted for fifteen minutes and speakers took questions afterwards for approximately ten minutes. Lunch and refreshments were kindly provided by SLCL. Each session was chaired by a different staff member and the event was extremely well supported throughout the day.
This first SLCL Graduate Talks symposium was organised by Síofra Pierse with the support of the SLCL Head of Graduate Studies, Jeanne Riou. It is hoped that the symposium will henceforth become an annual event.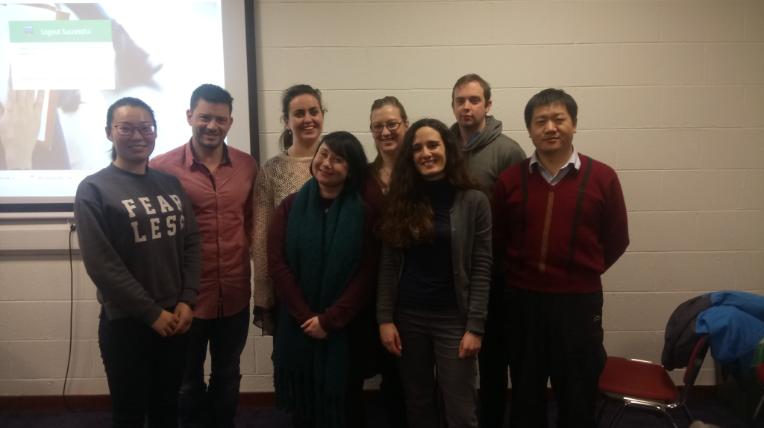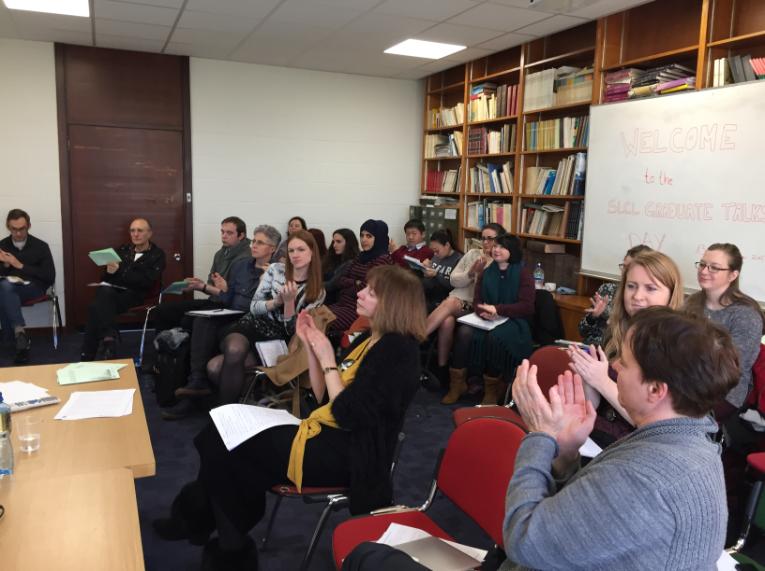 Find the whole programme here.