Print Culture in Early Modern France, edited by Associate Professor Derval Conroy and Prof. Jean-Paul Pittion launched in NUI, 18th May
‌
On Thursday 18th May, the launch of a special issue of the Irish Journal of French Studies, no. 16 (2016) entitled Print Culture in Early Modern France, took place in the NUI building on Merrion Square.
This collective volume of nine essays, bringing together researchers from France and Ireland and edited by Derval Conroy and Jean-Paul Pittion, is part of an ongoing project led by the editors which aims to contribute to scholarship concerning the early modern French book. As the editors point out in the Foreword, the volume is informed by the belief that 'the role the printed works of the period played as cultural instruments which reflect, shape or support the ideas, prejudices or tastes of the milieus which created and received them, cannot be properly evaluated if the material and commercial conditions in which they were produced are not taken into account'.
Since almost every article focuses on books or collections held in Dublin, the volume also aims to bring attention to the wealth of early modern French material held in Dublin research libraries (the Old Library of Trinity College and Marsh's Library in particular) and hence 'highlight Dublin's literary heritage from a perspective that is rarely seen'.
The full Foreword can be read here.
Copies of Print Culture in Early Modern France, special issue Irish Journal of French Studies, no. 16 (2016) can be procured directly from Dr Derval Conroy (derval.conroy@ucd.ie).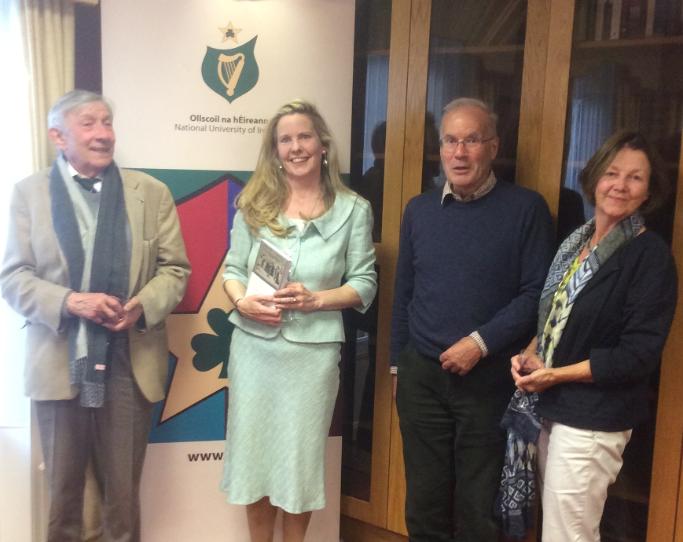 2) (L-R) Editors Prof. Jean-Paul Pittion, TCD and Dr Derval Conroy, UCD; pictured with former Keeper of TCD's Early Printed Books Dr Charles Benson and Prof. Jane Conroy, NUI Galway.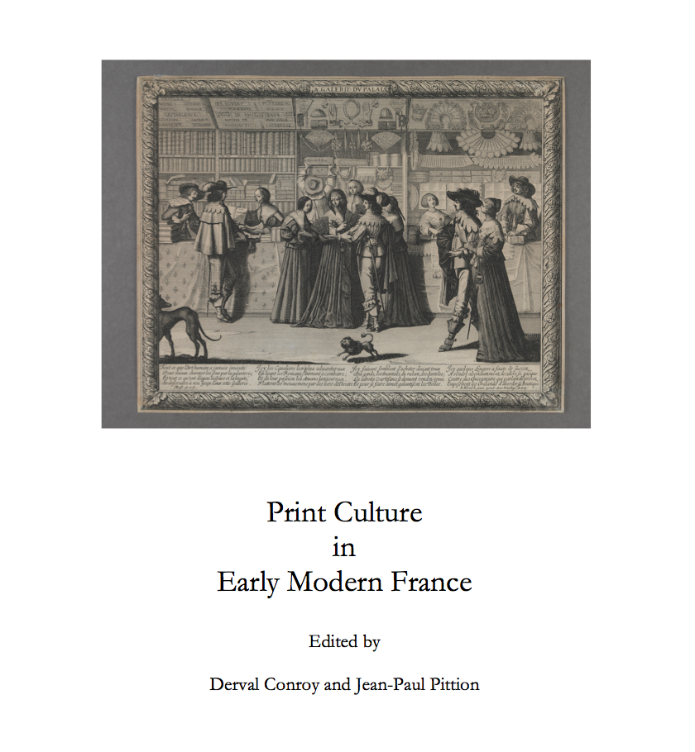 Cover of Print Culture in Early Modern France
‌‌