THE RESEARCH TEAM
Principal Investigator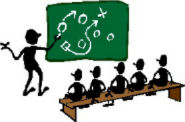 ‌Dr Deirdre Hurley-Osing
Co-investigators
Dr James Matthews
Dr Suzanne Guerin
Study manager
Isabelle Jeffares
PhD students
Marian Hernon
Alison Keogh
Elaine Toomey
Dr Deirdre Hurley-Osing, Principal Investigator
Dr Deirdre Hurley-Osing is the Principal Investigator of the SOLAS trial. She is also a Senior Lecturer and former Dean of Physiotherapy [Oct 2009-2012] in the UCD School of Public Health, Physiotherapy and Population Science. Deirdre has 20 years' experience as an educator of Physiotherapy Students and as a Researcher. She has carried out many research studies and 7 randomised controlled trials of Ireland's Physiotherapy Health Services working closely with Physiotherapists in the majority of Dublin's Acute Hospitals, HSE Primary Care Physiotherapy Services in Dublin, North Kildare and Wicklow and numerous Private Practices. The results of her research have been published widely in international journals, and presented at numerous national and international conferences. She has obtained research grant funding of €2.3M, including significant funding from Ireland's Health Research Board, and INTERREG-ESTIIC, Irish Research Council for Science, Engineering and Technology (IRCSET), the Department of Health and Children Ireland, and UCD.
Dr James Matthews, Co-investigator
Dr James Matthews is a registered psychologist and lecturer in the School of Public Health, Physiotherapy and Population Science. As a member of the SOLAS research team, James' role is to design and evaluate the behaviour change elements of the intervention. He has published research in the field of Exercise and Health Psychology and his research interests focus on exploring how people can increase their physical activity behaviour. Recently, James has contributed to Health Research Board research projects designed to support patients with chronic low back pain to self-manage their condition.
Dr Suzanne Guerin
Dr Suzanne Guerin is a senior lecturer in research design and analysis with the School of Psychology at University College Dublin.Her role in the project is to advise on the design and analysis of interviews with patients and physiotherapists about the treatment being given. Her research interests include Teaching & Learning, Disability & Health, and Applied Research. Suzanne was awarded a UCD Fellowship in Teaching and Academic Development for 2011-2013. and she was appointed by the National Federation of Voluntary Bodies, as their National Designated Expert in Research Methods in Intellectual Disability Research.
Isabelle Jeffares, Study Manager
Isabelle Jeffares is the manager of the Solas project. She is a researcher, with a background in Psychology and Applied Social Research. She previously worked in the area of workplace health and mental health promotion. She has experience of managing European funded projects, contributing to projects on disability and active inclusion and developing e-learning training to promote the health and well-being of employees.
Marian Hernon, PhD student
Marian has a Bachelor of Arts in English, Political Science and Sociology and a Masters in Health Promotion from the National University of Ireland, Galway. Marian is a SPHeRE PhD scholar, which is a Health Research Board funded network of population health and health services researchers. Her role on the SOLAS project team is related to the collection and analysis of health economic data and costs associated with her PhD project. Her main interest areas are the health economics of self-management programmes, knowledge translation and the broader area of health services research.
Alison Keogh, PhD student
Alison is a Chartered Physiotherapist. She qualified from University College Dublin in 2010 and also has a Masters in Sports and Exercise Medicine from Trinity College Dublin. Her role on the team is as a Research Physiotherapist. This includes screening potential patients, and carrying out physical assessments to ensure they are suitable for the study. Alison's role as a Research Physiotherapist is also combined with her PhD work, where her topic of interest is psychology and the area of behaviour change.
Elaine Toomey, PhD student
Elaine Toomey is a Chartered Physiotherapist. She qualified with a first class honours degree from the University of Limerick in 2010 and also has a Master of Science degree in the area of neurological physiotherapy. Her role on the team is as a Research Physiotherapist. Elaine is responsible for screening and assessing participants for the study, in addition to completing her PhD in UCD which is based on her role in the SOLAS trial. Elaine has a particular interest in the areas of neurology and musculoskeletal physiotherapy and in the translation of scientific research into real-life settings.