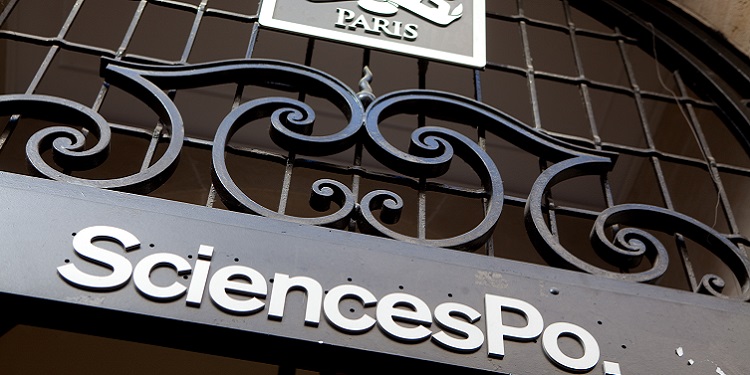 Erasmus and JYA Exchange Programme
The School of Politics and International Relations operates a number of student exchanges under the ERASMUS scheme. This leads to the BA International on completion of studies in UCD. The scheme enables students who have successfully completed their second year of studies to spend a full academic year at selected universities in Belgium, France, Germany, Norway and Sweden. No fees are charged to students and limited funding is available. Students in receipt of grants will continue to avail of them when studying abroad.
The advantages of ERASMUS are many: it provides an opportunity to expand your knowledge of political culture and student life in another country. It gives access to areas of study and specialisations which are not available in UCD and an understanding of different approaches to the study of politics. In each case, the universities have a strong international reputation in politics. In many cases, the exchange also provides an opportunity to perfect a foreign language. Also, it is usually possible to take courses in your other subject, in new subject areas and in the language of the host country.
School Erasmus/JYA Coordinator
Dr Alexander Dukalskis
Email: alexander.dukalskis@ucd.ie
In addition to the School's direct links below, it is also possible to avail of exchanges managed by the International Office with other universities. Click on the link below for the International Office website.
‌
Show/hide contentOpenClose All
Student exchanges, with the exception of post-graduate study, are for the full academic year. A programme of study is agreed with the School of Politics and International Relations and the local co-ordinator in the host university prior to departure. Courses are usually at a level corresponding to third year politics in UCD. Students must pass examinations (written and/or oral) in order to qualify for the BA International which is received on completion of their studies in UCD. These must be to the value of 45 ECTS credits.
Applications
Students must pass their second year examinations. Selection is made on the basis of a good academic record and where necessary, language proficiency. In the case of the IEP, Paris, students are advised that a high level of competence in French is required, and they may be required to pass a specific language test. The application deadline for Erasmus in the academic year 2018-19 is 1st of February, 2018.
Erasmus Application Form, 2017-18
Costs and Accommodation
No registration fees are payable to the host university - you must be registered with UCD for 2017-18 prior to departure. ERASMUS provides financial support for study visits. The exact allocation varies from year to year; details of the amounts may be obtained from the International Office website.
Each of the host universities operates a service responsible for finding accommodation, sometimes in student residences, for ERASMUS students. Usually, this costs less than accommodation in Dublin. Students will be given details of relevant services and are themselves responsible for organising accommodation.
Information
Up-to-date information on availability of places etc. will be posted on the SPIRe homepage throughout the year.
The International Office has further details on ERASMUS on its website. An ERASMUS fair for all interested students is held in the first semester.
Note: Once accepted into the programme, students must complete relevant forms and procedures for acceptance by the host university. Upon arrival, students are encouraged to make early contact with the academic co-ordinator and the International Office. Most universities operate special introductory sessions for ERASMUS students immediately prior to the first week of the academic year.
University Of Bergen, Norway
Instruction in English. One place available. Courses: special programme of Scandinavian Area Studies (country studies and themes in Scandinavian politics, political institutions, development of democracy, political parties, public policy, foreign policy, South Africa and South-East Asia). Students may also take courses at higher (Masters) level.
Academic year: early August - June
Website: http://www.uib.no/en
Université Libre De Bruxelles, Belgium
Instruction mostly in French. Recommended level in French is B1. Two places available. Based in the faculty of social science, politics and economics, a wide choice of courses in politics is available. These include political systems of western states; political economy; political parties and interest groups; political thought; public administration; international relations and European integration. Students usually take courses at the level of licence.
Academic year: end September - end June
Website: http://www.ulb.ac.be/international/Home.html
University Of Liège, Belgium
Instruction in French. Two places available. Courses available include political economy; theories of the state and public law; governance and international relations; conflict resolution and negotiation; comparative politics; political thought; globalisation and European integration. Exchange students need to have sufficient proficiency in French, both written and oral, to understand courses and to take part effectively in seminars and practicals. The minimal level of French required is B1 and applicants are required to attach a document to their application form, testifying to their level of French.
Academic year: end September - end June
Website: http://www.ulg.ac.be/cms/c_5000/home
Institut D'Etudes Politiques, Paris
Instruction in English. Two places available. It offers ERASMUS students tailor-made intensive programme of studies requiring a significant amount of commitment and hard work. Courses include political structures and political life in the Fifth Republic; international relations theory; comparative societies; European Union and economics. Advanced French language instruction is provided.
Academic year: mid-October - mid-June
Website: http://www.sciencespo.fr/en
Sciences Po, Saint-Germain-En-Laye, France
Number of places available: 1-2Information: Our Institut d'études politiques (IEP) is administered jointly by the université de Cergy-Pontoise (UCP) and the université de Versailles Saint-Quentin-en-Yvelines (UVSQ), which both have a long tradition of "thinking international". The aim for our school is to develop a coherent, diversified international offer. Our curriculum stresses the learning of foreign languages and makes English classes available at every stage of a student's course of study. Our IEP regularly hosts visiting international researchers as well as roughly one hundred visiting students from all continents, and requires its own students to spend their third year abroad. International students are provided with special assistance in the form of a French Studies program, classes in French as a foreign language, reserved housing, 4th-year mentors to help them adjust and support from the student association.Céline Braconnier, Director Catherine Marshall, Director of International Relations
The information for incoming international students is here:http://www.sciencespo-saintgermainenlaye.fr/international/mobilite-entrante/
On-campus accommodation is available (approx. €300). Saint-Germain-en-Laye is in a scenic and safe suburb of Paris. Many courses are available in English. It is possible to study French as a foreign language.
Universität Zu Köln, Institut Für Politische Wissenschaft Und Europäische Fragen, Germany
Many English-language modules are available. Two places available. It offers three fields of study: comparative studies of political systems (evolution of political systems, Western European integration, integration of Central and Eastern Europe); international relations and foreign policy (international relations theory, East-West relations, conflict resolution, German foreign policy); and political theory and philosophy (theories of democratic systems, modern political theories, thinkers including Arendt and Foucault). In addition, specialised area studies are available e.g. Latin America.
Academic year: mid-October - mid-July
Website: http://www.uni-koeln.de/wiso-fak/powi/index.html
University Of Lund, Sweden
Instruction in English. One place available. Offers programmes in comparative and Swedish politics; International Relations; political theory; and public administration. Courses include democratization, environment and sustainable development, international negotiation, International Relations theory, EU policymaking, and Swedish politics. Wide range of courses also available in social policy and history.
Academic year: beginning September - mid-June
Website: http://www.lunduniversity.lu.se/
Utrecht University, Netherlands
Number of places available: 1
Information: Utrecht University offers over 200 courses in English that are open to exchange students. Founded in 1636 and located in the heart of the Netherlands, Utrecht University is one of Europe's leading research universities. We are recognised internationally for our high-quality, innovative approach to research and teaching.As an international student, you'll be in good company at Utrecht University. Every year, approximately 1,500 international students come to the university to take English-taught degree programmes and other courses. Utrecht is just a short train ride from Amsterdam.

Website: http://www.uu.nl/en/education/exchange-and-visiting-students
University Of Stockholm, Sweden
Instruction in English. One place available. Offers programmes in comparative politics, human rights, nationalism and conflict, political theory, and public administration. Wide range of courses also available in international relations including courses on security, culture and identity.
Academic year: beginning end of August - mid-June
Website: http://www.su.se/english/
George Washington University, Washington DC
Number of places available: 2 in 2017/18.This will be managed by UCD International Office, who will help you complete the application process – but please first apply through SPIRe in exactly the same way as for the European Erasmus exchanges. 'The GW undergraduate exchange program fosters academic immersion via direct enrollment in our university from one of our forty higher education exchange partners around the world. The exchange model provides an enriching cultural experience within the United States, and in particular, in Washington, D.C.'Website: https://www.gwu.edu
Fact sheet about George Washington University:
https://www.gwu.edu/sites/www.gwu.edu/files/image/VPER_1516_8_GWfactsheetJune2016.pdf
POL20240 Trump, Brexit and Global Politics is a new module dedicated to incoming international exchange students. It is offered in Semester 2 in 2017-18, starting in January 2018.
Module Description:
The goal of this module is to understand and/or explain the major political shifts that have taken place in both the US and UK and their wider implications (if any) for global politics. The module will interrogate arguments surrounding the success of both Donald J Trump and the Brexit campaign which revolve around class and opportunity, economic inequality, race and migration, identity politics, an urban-rural divide, anti-cosmopolitinism, populism and anti-establishment politics. The module will assess if this is part of a wider challange to the broad liberal democratic 'order'and globalisation, or are perhaps unique to the Anglo-Saxon world. The module will then go on to assess the implications of these two particular phenomena for global politics. This will include critical analysis of the implications for multilaterlism, international trade, a multi-polar world order, the purusit of universal human rights and international security.
Learning Outcomes:
At the end of this module students will be able to demonstrate their understanding of/explanation for the seismic political changes which were witnessed in the United States and the United Kingdom over the course of the last few years. They will evidence a thoroughgoing familiarity with the contrasting arguments for those successes and be able to contextualise and deconstruct those arguments. Students will also be able to offer evidence-based arguments as to the implications of these changes for global politics in respect of trade, diplomacy, security and human rights. They will similarly be able to make evidence-based arguments as to whether these political changes in the US and UK are particular to those two political systems or that they have a wider relevance and applicability to advanced democracies.