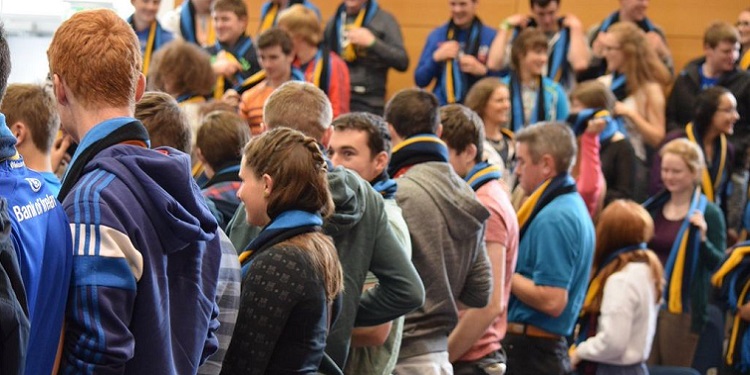 Current Stage One Students
Welcome to Stage One (first year) Politics and International Relations.
Level One Politics modules introduce students to the central areas of politics, giving them a solid foundation on which to develop their understanding of the contemporary world. Those students who continue to Levels 2 and 3 in Politics will be able to deepen their understanding and to pursue the areas of politics and international relations that interest them most.
The object of the core foundation modules is to introduce students to the main features of politics, and especially of democratic government, in their practical and theoretical aspects. Students attend a combination of lectures and tutorials, and their final assessment is based on various forms of continuous assessment through tutorials, including attendance, participation, exercises and a final examination.
If students successfully complete the two core foundation modules in their first year, they will be able to choose Politics as a joint major in the subsequent years. We recommend strongly that students take at least three modules in their first year, so that they will have a broader choice of modules later.

Show/hide contentOpenClose All
INRL10010 Foundation of Political Theory and International Relations (CORE)
Semester One and Two
Dr Graham Finlay
This module has two parts: an Introduction to Political Theory and an Introduction to International Relations. The first part of the course provides an introduction to political theory, focusing on changing conceptions and models of democracy, mainly through the thought of three challenging and influential political thinkers, Aristotle, Mill and Marx. This part of the module focuses in particular on four key themes: the meaning and relative importance of the political principles of liberty, equality and community; how much political participation there should be; the social pre-conditions for democracy; and to what extent the kind of democracy possible depends on how we think of human nature.
The second part of the course offers an introduction to the main issues in contemporary international politics. It first looks at the development of the modern international system, focusing especially on the post-Cold War era. It then examines a range of substantive issues that occupy students of contemporary international politics: war and other forms of inter-state conflict, global trade and communication, migration, economic inequality, global environmental issues, international integration, terrorism, human rights, and the role of multinational corporations and transnational pressure groups.
This module is required for any student wishing to take Politics as a major at Stage Two. In addition to the lectures, an essential part of this module are seven tutorials in which students learn through writing essays and exercises and through participating in discussions.
Click here for more information
POL10160 Foundations of Contemporary Politics (CORE)
Semester One and Two
Dr Eva Wegner
People mean many different things when they talk about 'politics'.
Politics can be understood as the collective activity through which we organize the life we share in common, and work to give effect to the values we think are important such as freedom, justice, equality, peace, security.
Politics is also the term we use for the practices involved in organizing public life, regulating who gets involved in decision-making and on what terms, and shaping how much influence they get to have over those decisions, whether at local, national or transnational level.
And politics is often equated with the clash of preferences between people or groups, and the efforts people make to get their own way, sometimes by very low means indeed.
This module introduces a variety of ways of thinking about politics, and provides some of the key concepts and analytical frameworks used in analysing politics.
POL10010 Irish Politics
Semester Two
Professor David Farrell
The objective of this course is to introduce students to the workings of the Irish political system. We start by locating Irish politics in comparative terms, showing how unusual a political system it is in comparison to other European states. The course then examines the historical, constitutional, social and political context of Irish politics. It deals with the ground rules within which Irish elections take place, the evolution of the Irish party system, and voting behaviour in elections and referendums. The course exmaines the operation of the main political institutions: the Dail, the Seanad, the government, the judiciary and major offices such as those of President and Taoiseach. Other important forums for political activity are also considered. This course will be taught entirely by lectures; there will be no tutorials. Assessment will be solely by exam at the end of the semester
Click here for more information
POL10120 Globalisation and Development
Semester One
Dr Andy Storey
This module is designed to introduce students to key themes in global politics and development. The phenomenon of 'globalisation' - which may be described as the increasing interconnectedness of countries, as manifested through closer trade, investment and other economic ties, as well as through the claimed emergence of a common global culture (sometime seen as the imposition of Western culture on other parts of the world) and shared political values (such as human rights) - will be explored in depth. Critiques of the concept - including arguments that economic globalisation is exaggerated and that parts of the world are becoming more, rather than less, culturally distinctive - will also be examined. The so-called 'downside' of globalisation - including cross-border movement of terrorists, drugs and trafficked migrants - will likewise be addressed. The challenges of politically governing an (at least partially) globalising world economy will be discussed through close analysis of institutions such as the World Bank, the International Monetary Fund, the World Trade Organisation and the United Nations.
Click here for more information
The School also offers a General Elective Discovery Module
DSCY10010 Global Development Goals
Semester One
Professor Patrick Paul Walsh
In this unique, multidisciplinary module, taught by academics from different Colleges and different Schools in UCD, students have the opportunity to learn at first hand about global development. The module takes as its focus the United Nations (UN) agenda for sustainable global development that runs from 2015 to 2030. The agenda includes 17 goals that together aim to end poverty, combat climate change and fight injustice and inequality. Students will also hear about research in UCD that will contribute to the achievement of these goals. Taking this module provides an opportunity to learn about topics of critical importance for humanity and the planet.

How will I learn?
• The module uses a range of approaches to teaching and learning including traditional faculty-led seminars, student presentations, experiential learning, classroom role-play and case studies
‌‌Students who may be interested in pursuing Politics as a single subject major will need to achieve a B- average in their first year modules.
Tutorials are attached to both of our first year core modules. Lively and informed discussions are at the heart of learning in politics; to enjoy and succeed in Politics, students are expected to be actively engaged in tutorials, as well as regularly attending lectures and completing the exercises and essays set in tutorials.
Dr. Jos Elkink
Stage 1 Coordinator
E-mail: jos.elkink@ucd.ie
Majoring Politics for Your Degree

PDF

|

430KB
Show/hide contentOpenClose All