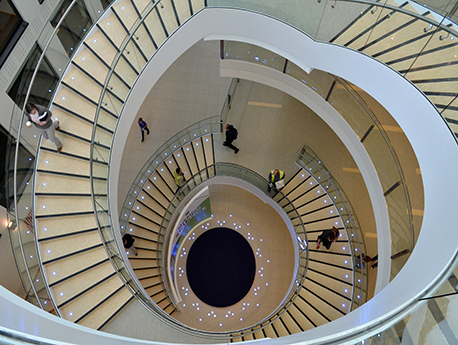 In 2016, University College Dublin launched a campus wide initiative, UCD in the Community, which seeks to promote greater civic engagement through its core activities. This initiative supports and complements UCD's involvement in the IUA Campus Engage programme.
It is sponsored by Professor Mark Rogers, Registrar and Deputy President, and Academic Leadership is provided by Professor Joe Carthy, Principal College of Science.
UCD in the Community strives to strengthen its relationships with the community and work together in a collaborative and mutually beneficial way, contributing to positive and sustainable social outcomes. It is about working together, bringing our skills and expertise to support community-based organisations, and in exchange, empowering our students and staff as socially aware citizens.
UCD in the Community seeks to actively involve interested alumni. Engagement is one of the core values of UCD and our strategic plan commits to build engagement at local, national and international levels.
UCD in the Community wishes to support and promote engagement in all forms, shapes and sizes. Examples of this could include:
Staff placements with community based organisations (CBOs)
Capacity building
Outreach programmes targeting marginalised groups and communities - Widening participation and access to higher education
Promoting and stimulating social enterprise with community partners - Community based research projects
News & Events and activities that promote awareness of civic engagement