Welcome to UCD in the Community. We are glad you are considering volunteering as a co-curricular activity, one which allows you to give back to the community and develop many skills which will of benefit to you for years to come. So what exactly is volunteering? Volunteering is the commitment of time and energy for the benefit of society and the community, the environment or individuals outside one's immediate family. It is undertaken freely and by choice, without concern for financial gain.
We've highlighted below some of the many benefits of volunteering for you and the community, and some points to take into consideration prior to deciding you'll commit to volunteering.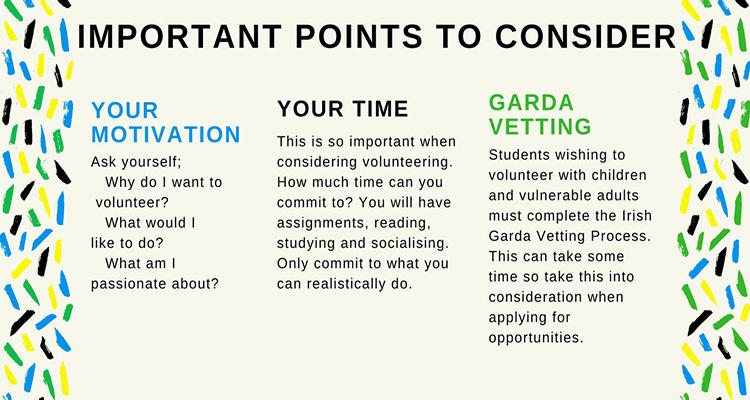 ‌‌ ‌
If you are interested in volunteering and engagement, please check out the relevant section below.