UCD Squared
Following on from last Summer's successful 'UCD Squared – Connected One Health' conference, links between the UCD School of Veterinary Medicine and the University of California, Davis (UC Davis) Veterinary School continue to grow. Alice O'Byrne, a UCD student, has travelled to work in UC Davis for the Summer, whilst Lynae Shubin from UC Davis is currently in UCD working with Dr Gerald Barry.
Last Summer's 'UCD Squared – Connected One Health' conference focused on a topic of global significance – 'One Health,' which encapsulates the idea that animal, human and environmental health are inextricably linked and must all be considered and understood in our efforts to improve global health. The links between UCD and UC Davis allow for the building of strong relationships around project ideas that utilise expertise and resources from both sides of the Atlantic in an effort to combat important and growing global problems.
Alice O'Byrne (3rd year Graduate Entry Veterinary Medicine student in UCD) is currently working in UC Davis with faculty member Dr Karen Shapiro on a project entitled 'Molecular epidemiology of Sarcocystis neurona from land to sea: detection and genotyping analysis in opossums and marine mammals from western Washington.' This project is exploring the hypothesis that strains of the parasite S. neurona identified in opossums in western Washington State will match strains present in marine mammals from the Pacific Northwest. This would provide evidence of shedding of the parasite by opossums, acting as a reservoir for infection of marine mammals. To fund her trip to the US, Alice applied to the Veterinary Student Scholarship Program funded by the Federation of Veterinarians of Europe – MSD Animal Health, and was one of only 16 applicants from across Europe to get this award.
Lynae Shubin (3rd year Graduate Entrant Veterinary Medicine student in UC Davis) is working in the lab of Dr Gerald Barry for eight weeks this summer. Her project is titled 'Investigating the presence of antimicrobial resistant (AMR) bacteria and Influenza virus in Irish Seal populations.' Seals can act as reservoirs for AMR bacteria and viruses that may then be passed onto birds and other animals. Seals may also act as early warning sentinels for the presence of emerging pathogens in the marine environment. Lynae, in collaboration with Seal Rescue Ireland, has collected samples from numerous seal calves, tested them for the presence of different pathogens and probed the bacteria for antimicrobial susceptibility. This project has been funded by The UC Davis STAR Programme and Allianz Pet Insurance, Ireland.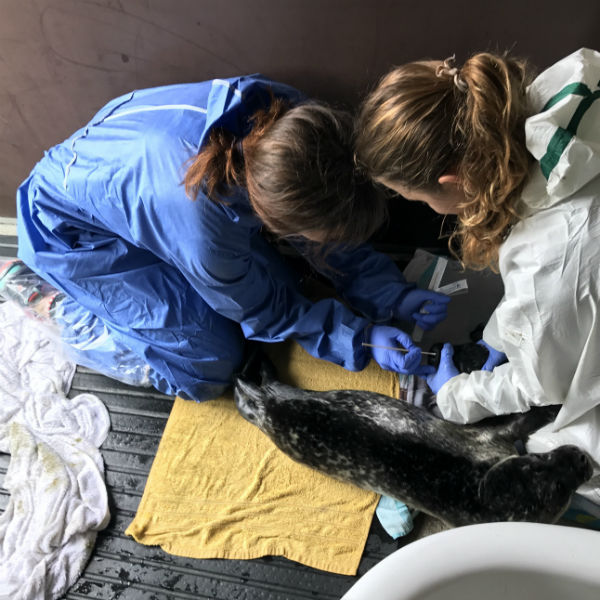 Lynae Shubin carrying out a nasal swab on a seal.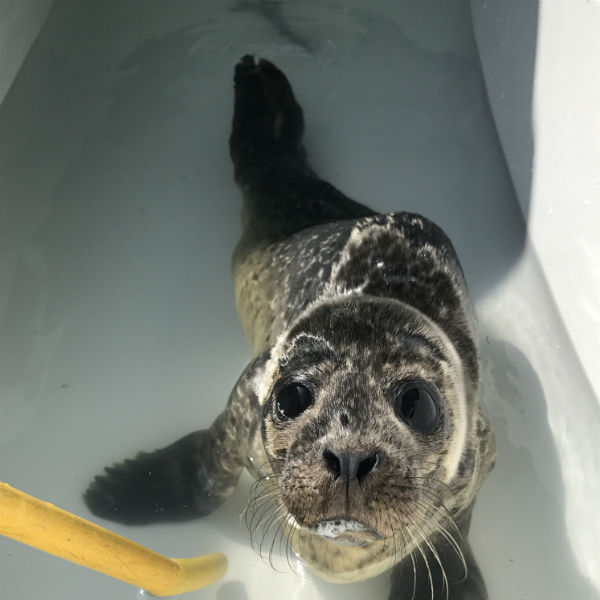 One of the seals samples were collected from.