UCD and Macra Skillnet launch supported Masters Programme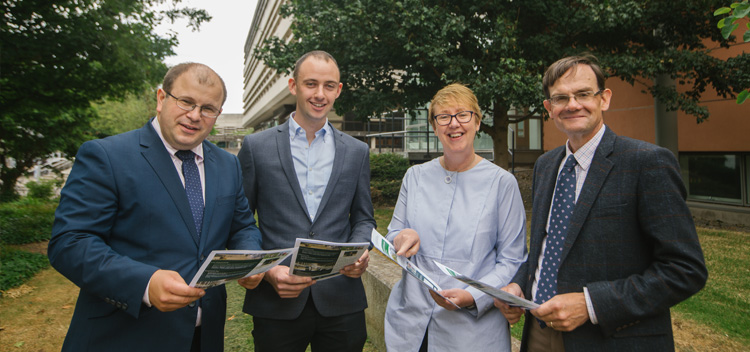 On Friday 13th July Macra Agricultural Skillnet launched the supported Masters in Agricultural Extension and Innovation with the School of Agriculture and Food Science in UCD.
The Master's in Agricultural Extension & Innovation is aimed at individuals employed in roles working directly with farmers. These roles are centred around building strong lasting relationships with farmers and improving business development and innovation at farm level. Individuals may be employed in roles such as technical sales, advisory, safety or inspection, accountancy or business planning. Our Agri-Food industry is developing and becoming more competitive everyday. Therefore, having highly skilled graduates who are not only technically skilled but have the business and communication skills is vital to progress innovation and behaviour change on farms and in farm families.
This master's programme provides an exciting opportunity for agricultural science and other technical graduates, to gain valuable skills and knowledge in supporting farmers in developing their farm business. It aims to help graduates build a career in sales, advisory or education and to develop in the business they work for.
Commenting at the launch Dr Tomás Russell, Assistant Professor in Agricultural Extension and Innovation said, "We are delighted to be able to collaborate with Macra Agricultural Skillnet for this masters. With an ever growing agri-food sector, there is a need for graduates to have both the technical scientific knowledge and also the skills and competencies to effectively transfer that knowledge to farmers. This collaboration provides a unique opportunity to engage with graduates working in the agri industry to develop their skills in supporting farmers to make real changes on farm."
The programme is a part-time Master's delivered over a two year period, with both online and face-to face learning. Programme and application information are available for download below. Applications received after 22nd July can not be guaranteed entry.
Related links
Supported Masters (MAgrSc) in Agricultural Extension and Innovation (part-time distance learning)