March 2020: We are available online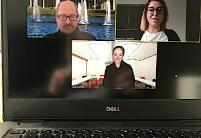 As the novel virus impacts how we work, we in UCD Agile offer UCD colleagues our support and training online using various technologies. We have changed to a remote training delivery mode, but we aim to provide you with the same learning outcomes. See our training page to discover our online training options.
Find some tips for working remotely in this post 'Working Remotely – How do we do it?' on the Work Smarter Together website.