Many Facet Rasch Measurement: a practical guide using FACETS
Participants will be introduced to some of the issues associated with involving human judges in the rating process in speaking assessment contexts. They will become familiar with the basic concepts in Many-Facet Rasch Measurement (MFRM) and will learn how to run the FACETS programme and to enter, analyse, and interpret test data with more than two facets e.g. candidates, raters, scoring criteria, tasks, etc. Participants will learn to evaluate the extent to which raters are consistent in their rating behaviour and whether they display systematic differences that can affect candidate scores.
Workshop leaders: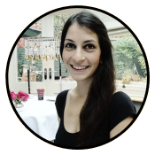 Nahal Khabbazbashi
Nahal holds a DPhil in Education from the University of Oxford. She is a Senior Lecturer in Language Assessment at the Centre for Research in English Language Learning and Assessment (CRELLA), University of Bedfordshire. Before joining CRELLA, Nahal held the position of Senior Research Manager at Cambridge Assessment English where she led the research strands of a number of high-profile international projects in different educational and language testing contexts.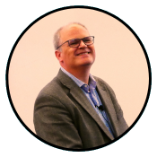 Anthony Green
Tony is Professor of Language Assessment and the Director of the Centre for Research in English Language Learning and Assessment (CRELLA) at the University of Bedfordshire. He is the author of Exploring Language Assessment and Testing (Routledge), Language Functions Revisited and IELTS Washback in Context (both Cambridge University Press). He served as President of the International Language Testing Association (ILTA) from 2015-16 and is an Expert Member of the European Association for Language Testing and Assessment (EALTA).