Assessing speaking: Developing and Applying Rating Scales
This workshop will address the theoretical and practical underpinnings of rating scale development and design as well as the challenges of training raters to reliably apply the scales in testing contexts. While we will be focussing on speaking in this workshop, there will be opportunities to discuss how the principles of scale development and rater training apply to the context of writing. The target audience is graduate students, pre- and in-service language teachers and teacher trainers.
Workshop leaders: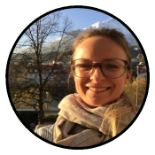 Kathrin Eberharter
Kathrin is an active member of the Language Testing Research Group (LTRGI) at the University of Innsbruck and is involved in a number of research projects. She is working on her PhD in the area of assessing speaking and a study investigating language acquisition in healthy subjects and patients with Multiple Sclerosis. She has taught the pre-service teacher training module on Testing and Assessment at the School of Education (University of Innsbruck) and is very experienced in rater training on teacher education programmes.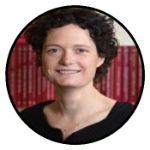 Nivja de Jong
Nivja is an Associate Professor in Second Language Acquisition and Pedagogy and chairs the Language Learning Resource Centre at Leiden University. Her research focuses on assessment and pedagogy of L2 speaking. From 2008-2012, she was principal investigator in a research project (funded by Pearson language testing and Utrecht University) on speaking fluency. In 2016, she taught on assessment of the productive skills in the EALTA Summer school. Since 2017, Nivja de Jong is an expert member of EALTA.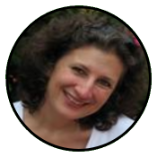 Jayanti Banerjee
Jayanti has more than 15 years' experience in language testing and assessment. She teaches language testing and assessment courses at the Masters level and has supervised numerous Masters and PhD level research projects. She also has extensive practical language testing experience. She has managed a medium-sized language assessment programme. In this role she was responsible for the day-to-day running of the programme, including rater training and monitoring. Jay's recently published research includes a special issue of Language Testing focused on the assessment of interactional competence through speaking tests.

Carol Spoettl
Carol is part of the Language Testing Research Group (LTRGI) at the University of Innsbruck, which is involved in language assessment research projects with partner institutions in the UK, Finland, Germany, Italy and Spain. Previously Carol led a government-funded project to reform the Austrian school-leaving exam for the foreign languages English, French, Italian and Spanish in upper secondary schools (2007-2013). She led the team that developed national assessment scales (A2-B2) for speaking and also produced the illustrative benchmark performances. Together with Kathrin, she led national workshops to train teachers in the use of the scale, interlocutor behaviour and speaking task design. Carol is a member of the Innsbruck Model of Foreign Language Teaching and Learning (IMoF). She is involved in numerous in-service teacher training programs nationally and internationally.