Winners of RTPI research awards focus on design and quality of development
Tuesday, 4 September, 2018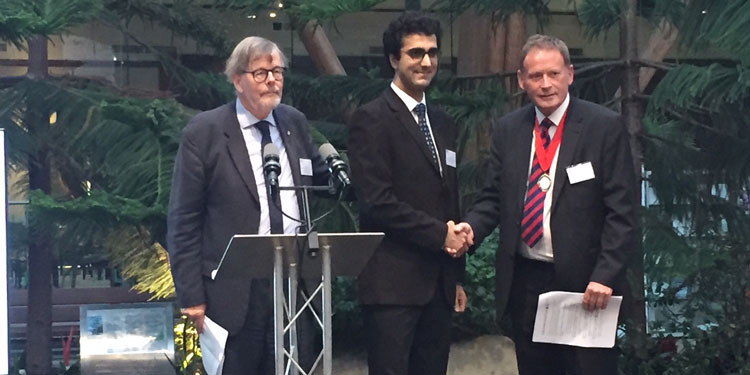 AUniversity College Dublinstudy tackling the financial costs of using a market-based approach to land preservation has picked up a top international prize.
A paper byDr Sina Shahab, a postdoctoral research fellow at theUCD School of Architecture, Planning and Environmental Policy, received the 'Early Career Award' at the 2018 Royal Town Planning Institute's Excellence Awards, for the UK and Ireland.
Co-authored with UCD colleaguesProfessor Peter ClinchandDr. Eoin O'Neill, the study titled 'Estimates of Transaction Costs in Transfer of Development Rights Programs' was published in theJournal of American Planning Association.
Examining the transaction costs associated with Transfer of Development Rights (TDR) programs in the United States, the paper found that such schemes were hampered by a lack of information for buyers and sellers.
TDR programs allow landowners to protect areas marked for development by transferring this right to other more suitable areas.
Widespread in the USA, these schemes are often cited as superior to traditional preservation instruments, such as zoning, because their benefits are not confined to those lucky enough to have their land zoned for development.
TheUCD studyfound that a lack of information regarding transaction costs could deter landowners from participating in TDR programs, thus thwarting the goal of land preservation.
Applauding the study, Tom Kenny, RTPI's acting deputy head of policy and research, said the entry "demonstrated how academic researchers can positively reach out to practitioners and policymakers with insights and finding to inform and influence their work."

By: David Kearns, Digital Journalist / Media Officer, UCD University Relations
Contact the School of Architecture, Planning & Environmental Policy
Newman Building, University College Dublin, Belfield, Dublin 4, Ireland. T:
+353 1 716 7777
|
Location Map