UCD Teaching & Learning Awards
26th March 2021
The UCD College of Engineering and Architecture is very proud that two of its academics have been recognised for their sustained commitment to teaching excellence and student learning with the prestigious Teaching Excellence Award.
Dr Neal Murphy (Engineering) and Mr Emmet Scanlon (Architecture) have both been recognised for their outstanding contributions in the pursuit of teaching excellence and the enhancement of student learning.
In addition, several the college's faculty from the School of Architecture Planning & Environmental Policy were involved in the team award for 'Architectural Design VII - Open Hearts City'.
Further Information about the Awardees
Show/hide contentOpenClose All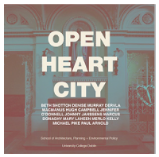 This team award is presented to the staff involved in Architectural Design VII - Open Hearts City. The focus of this architectural design studio is on a broad and expanding vision of the role of the architect in society, illustrating that the discipline of architecture fits within a broad framework of associated disciplines of the spatial environment. An architectural design studio relies on learning through doing within the context of a project; in this case the project focused on the former Convent and Magdalene Laundry in Sean Mac Dermott Street and the surrounding area of the northeast inner city of Dublin. Particular emphasis was placed on facilitating students to understand this complex piece of city and its difficult history, and to achieve this, support was sought from other disciplines from within and outside the university. The team that came together have exceptional and diverse skills which were made available to students in innovative ways. These skills supported high quality learning by employing the practical arts of drawing, model making and engaging with communities, to unlock the potential for learning in real life contexts.
The 7-week study culminated in a presentation of students' work to all teaching contributors, the local community and QUB students who were also working on the site. The students' work was disseminated online and through published articles.
The members of the team:
Dr Mary Laheen, Module Coordinator; Professor Hugh Campbell; Mr Michael Pike; Mr Marcus Donaghy; Mr Paul Arnold; Ms Merlo Kelly; Ms Denise Murray; Dr Dearbhla MacManus; Ms Jennifer O'Donnell; Mr Jonathan Janssens; Dr Elizabeth Shotton.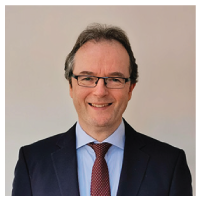 Dr Neal Murphy has been highly active in the design and delivery of taught modules to Engineering students in the area of Mechanics of Solids and related disciplines at both undergraduate and graduate level for over 30 years and as such has had a dominant influence on the teaching of this fundamentally important subject to a generation of engineers. Neal uses a variety of teaching and learning approaches, which he adapts to suit different teaching contexts, student needs and the nature of the content. With early-stage students he uses problem-based learning to engender active engagement and encourage them to develop independent learning skills. He is also skilled in technology-enhanced learning and has developed a bespoke online learning environment to support student learning in a particularly challenging module. Neal's research interests play an important role in later stage modules where he creates opportunities for students to engage in authentic, industry-based research projects. Neal engages in an iterative process of module enhancement, informed by his own critical reflections and students' feedback.
Neal makes a significant contribution to student formation at school and college levels, through his role as Stage One Programme Director and more recently as Graduate School Director for the College of Engineering & Architecture.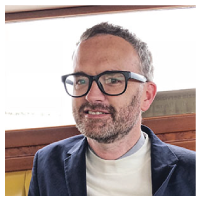 Emmett Scanlon is Programme Director of the Master of Architecture programme at UCD School of Architecture, Planning and Environmental Policy. He co-ordinates and teaches the Design Thesis Modules and the Reflective Portfolio programme. He established a live-project teaching programme in design and co-founded the Rising Home housing research studio. His teaching practice is focused on enhancing engagement with the social and cultural role of architecture, devising new and innovative ways to inspire students to develop academic agency, balancing technical and transversal skills, supporting individual trajectories in architecture, enabling academic excellence in the discipline.
Emmett's approach places emphasis on the individual students' strengths and academic ambitions. He builds a collective studio culture, promoting parity of esteem between teachers and learners, while affording students the opportunity to find their voice and be listened to. He is active in developing reciprocal relationships between the academy, the profession and civil society, which he draws on to enable and sustain novel approaches and innovation in his teaching practice. Examples include the student-led 'Ways and Means' lecture series, UCD Master of Architecture Lecture Series and Masterclass programme, and public exhibition of student work.
Emmett's teaching work has been presented internationally and funded by several public agencies.
For a full list of awardees please click here