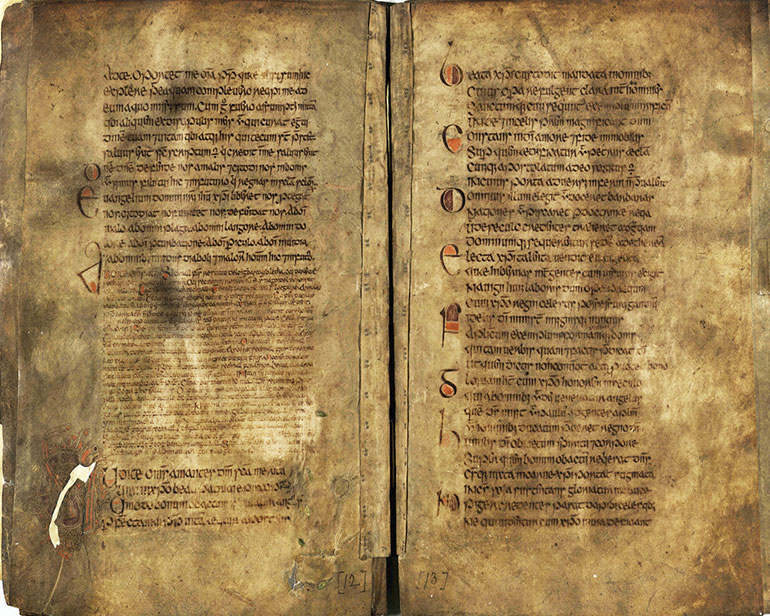 MS A 2: Liber Hymnorum
Late eleventh century, vellum
The hymn dedicated to St Patrick in Latin, Audite Omnes, was reputedly composed by his disciple Secundinus.
The Liber Hymnorum, a compilation of hymns and other devotional texts, is partly in Irish and partly in Latin. Books of hymns are known from the earliest period of the Irish church. The collection here is essentially antiquarian rather than a liturgical work; and each text is accompanied by explanatory notes. Each hymn is preceded by a preface and accompanied by interlinear and marginal glosses. The manuscript contains some of the earliest hymns dedicated to Patrick, Brigit and Colm Cille, dating from as early as the sixth century. It was formerly in the Franciscan friary at Donegal before being taken to Louvain, probably by Mícheál Ó Cléirigh.