Socio-Economic Status
Research
Stephen Lucek (SLCL) looks into different forms of Irish-English in his research. In February 2020, he gave a talk on 'Linguistic Discrimination and the Dublin Secondary School', in which he analysed how accent and dialectal differences are tied to matters of prestige and status.
Outreach, Impact and Service
Gerardine Meaney (SEDF) received funding from the HEA SATLE for her project 'Digital Methods and Data Literacy', which includes much needed funding for paid internships for students, with a view to addressing the current economic barriers to such positions in the cultural sector where many internships and work experience opportunities are unpaid.
On this topic of overcoming institutional barriers and improving access, the School of Classics ran their, now award-winning, Access Classics programme. Access Classics, which was developed and introduced by Tasneem Filaih, Bridget Martin and Christopher Farrell, is an outreach initiative to widen participation in, and encourage engagement with, ancient Greek and Roman civilisations, their interactions with other cultures, and their continued impact on our world. Access Classics seeks to support students at second-level institutions, including adult-education institutions, in their study of Classics; work with schools that currently do not, or cannot, offer Classics as part of their official curriculum in order to provide opportunities to learn about the ancient world; provide support for second-level teachers of Classics through the creation of teaching resources, opportunities for continuing professional development, and individualised support for students and learning outcomes; and encourage and facilitate the uptake of Greek and Roman Civilisation, Greek, and Latin at university.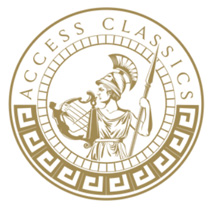 Access Classics particularly seeks to reduce educational inequality by promoting Classics in DEIS schools, thereby encouraging equality, diversity and inclusion. Classics is currently taught in only a small percentage of second-level institutions, and these tend to be in traditionally higher-income areas, which encourages the reputation of Classics as an elitist subject. We take very seriously our role in changing this narrative and expanding diversity and inclusion within Classics. To this end, Access Classics, following the kind request of Enya Murray in ALL, recently took part in the multi-college Creative Arts Spring School, which introduces underrepresented groups to different pathways to Higher Education.
In the School of Music, Peter Moran has been leading song-writing workshops with the Dublin Simon Community for several years. This work has taken him and his group to Dublin Castle, where they performed, and it was featured in The Irish Sun.
↖ Equality, Diversity and Inclusion 2019/20 Report