BE Electronic & Information Engineering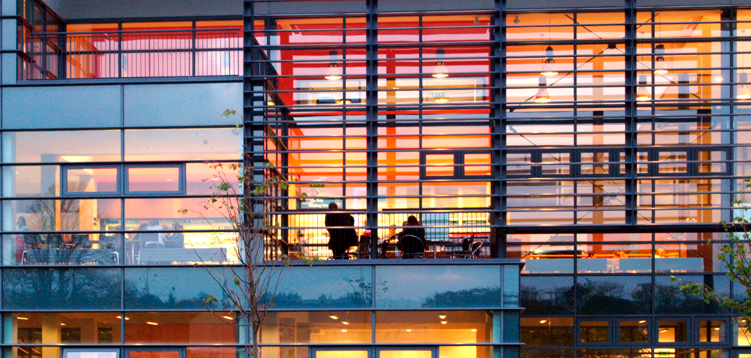 Course Information
Show/hide contentOpenClose All
The Electronic & Information Engineering (EIE) degree bachelor's degree programme has a conventional Electronic Engineering syllabus with a strong bias toward digital communications and signal processing bias making it of fundamental importance in today's information society. It is unique in that the programme's modules are taught in English from within a campus based in Beijing, China. The majority of technical course modules are taught by University College Dublin academic staff who are experts in research areas relevant to their teaching. The Electronic & Information Engineering (EIE) degree programme focuses on the foundations of many key enabling technologies allowing our graduates to operate in professional Engineers firms with knowledge that will always be relevant in this ever evolving industry.
The first two years of instruction offer twice as much English language exposure than is currently required by the Chinese educational system. Students will graduate with two degrees from both Beijing University of Technology and University College Dublin, both highly regarded world-class universities.
Applicants to BJUT will be reviewed on the basis of academic merit and English language proficiency. One advantage of this program is that during the first two years of instruction, students receive twice as much English language exposure than is currently required by the Chinese educational system. This prestigious programme that provides a high quality electonic Engineering degree with a strong bias towards communication engineering is highly selective and there is significant competition for programme places. Applicants should obtain the first division line in Gaokao to be considered.
Knowledge & Understanding
The coursework builds on the established School of Electrical & Electronic Engineering undergraduate engineering portfolio. Coursework, delivered through lectures and tutorials, is complemented by associated laboratory activates and, in final year a project (worth 15 credits) in which the students are encouraged to demonstrate originality in developing and applying the concepts learned throughout the delivered programme content.
Applying knowledge & understanding
This programme offers students the opportunity to develop their knowledge, understanding and problem-solving abilities and apply them within the electronic engineering environment. The programme also serves as a portal programme for masters programmes which focus on the further development of knowledge, and application of, core electronic engineering fundamentals.
Making Judgments
This proposed undergraduate degree programme facilitates the ability to make judgments within the engineering domain. The programme is aimed at providing students with the ability to integrate knowledge form the coursework and formulate judgments in the domain and wider context in the research project (including professional, social, and ethical issues).
Communications & working skills
Communication and working skills are particularly important in this programme. Of particular relevance to the BDIC programme delivery is the development of English language skill, with intensive language tuition in stage 1 & 2 to enable the delivery of all credit bearing modules through the medium of English.
Learning skills
This programme is aimed primarily at Chinese and international students who have a specific desire to undertake both a Chinese University degree (enabling degree recognition and employment in China) and a European University degree (enabling International degree recognition and, potentially, fast-tracking access to further study in UCD and elsewhere). Students will be exposed to an international style of education and philosophy, providing them with an alternative perspective and experience. The delivery of the programme content through English will also provide significant development in the acquisition of language skills.
Students will acquire a broad range of skills creating excellent career prospects in areas as diverse as circuit design, software development, mobile communications, network planning, system integration and related areas. Graduates from this degree will find excellent opportunities in various companies such as IBM, Intel and Microsoft, and multinational companies focused on networks such as China Mobile and China Telecom, Many medium and small sized companies also seek skills that students will obtain through this degree. Graduates can move into technology management areas, such as public service management for local government.
The international nature of this degree also enhances the opportunities for graduates who may want to pursue further postgraduate programmes. In UCD exciting opportunities for graduate study exist in areas such as electronic or computer engineering. Research areas leading to a master's or PhD degree include information studies, computation and communications.
Learn more: http://www.ucd.ie/research/