BDIC English language progression criteria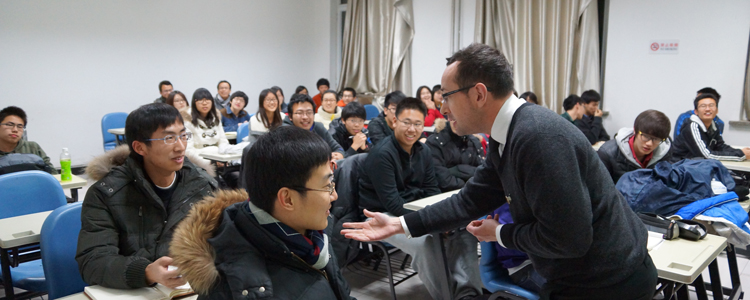 BDIC will assess students based on their performance in the IELTS exam. Where a student has done more than one IELTS examination, BDIC may consider a combination of band scores, so it is important that students provide the results of all IELTS examinations that they have taken. Equivalent scores in other English language examinations recognised by UCD will also be accepted and will be based on guidelines listed on the UCD International website
Deadlines
Students should submit IELTS results by August 15 each year.
BDIC English assessments
These will take place at the beginning of each semester and the end of semester two for stage 4 students, students intending to study in Dublin in the following semester and students on leave of absence. Students should submit IELTS results before the start of testing in order to have that result taken into consideration for the assessments. Students must meet qualifying criteria in order to be eligible for participation in testing. For more details on this, see the progression requirements listed further below.
The next round of internal assessments will take place from March 12-15, 2018, as follows:

Wednesday, March 14 12:30: Listening
Wednesday, March 14, 16:00: Writing & Reading

Speaking assessments will be conducted from Tuesday, March 13 to Thursday, March 15, with specific times announced a week in advance
A supplementary Reading & Writing assessment will be held for students unable to attend the assessment scheduled for Wednesday, the time and date for this will be announced closer to the testing week.
Venues for the assessments will be announced in week two of the current semester.
English Language Progression from stage 1-2
Progress: All IELTS components 5 or higher, overall score 5.5 or higher.
College English compensation: where one component is at 4.5, all others at 5 or higher and the overall score 5.5 or higher, B- or higher in the relevant component will allow progression.
Internal assessment: Students will be allowed to progress if they achieve a score of 5 or higher in each internal assessment. Participation will be allowed if the following criteria are met:


Four IELTS components added together equal to or greater than 20
No IELTS components below 4.5
No more than two IELTS components at 4.5
At least two IELTS tests submitted
At least one IELTS test taken within the most recent three semesters

Students who do not meet the criteria outlined above will be considered on a case-by-case basis. Evidence of effort to improve must be shown. This may include additional IELTS tests, evidence of having signed up for an IELTS or equivalent exam, English language training and more.
Students who fail to meet progression criteria may be required to participate in additional English classes, with participation in subsequent internal assessment conditional on satisfactory participation in those classes.
Summer language programmes may be offered to students who do not meet progression criteria
English Language Progression from stage 2-3
Progress: All IELTS components 5.5 or higher, overall score 6 or higher.
Internal assessment: Students will be allowed to progress if they achieve a score of 5.5 or higher in each internal assessment.Participation will be allowed if the following criteria are met:

Four IELTS components added together equal to or greater than 22
No IELTS Components below 5
No more than two IELTS components at 5
At least two IELTS tests submitted
At least one IELTS test taken within the most recent three semesters

Students who do not meet the criteria outlined above will be considered on a case-by-case basis. Evidence of effort to improve must be shown. This may include additional IELTS tests, evidence of having signed up for an IELTS or equivalent exam, English language training and more.
Students who fail to meet progression criteria may be required to participate in additional English classes, with participation in subsequent internal assessment conditional on satisfactory participation in those classes.
Summer language programmes may be offered to students who do not meet progression criteria
English Language Requirement for Graduation/Study in Dublin
Progress: All IELTS components 6 or higher, overall score 6.5 or higher. Students must meet this requirement prior to the awarding of a degree regardless of performance in other academic modules.
Internal assessment: Students will be allowed to progress if they achieve a score of 6 or higher in each internal assessment. Participation will be allowed if the following criteria are met:

Four IELTS components added together equal to or greater than 24
No IELTS components below 5.5
No more than two IELTS components at 5.5
At least two IELTS tests submitted
At least one IELTS test taken within the most recent three semesters

Students who do not meet the criteria outlined above will be considered on a case-by-case basis. Evidence of effort to improve must be shown. This may include additional IELTS tests, evidence of having signed up for an IELTS or equivalent exam, English language training and more.
Students who fail to meet progression criteria may be required to participate in additional English classes, with participation in subsequent internal assessment conditional on satisfactory participation in those classes.
Summer language programmes may be offered to students who do not meet progression criteria