Ecosystems, Global Change and Sustainability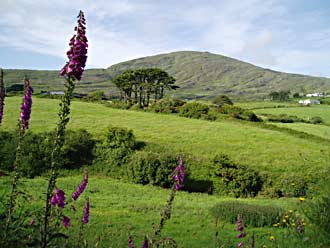 Ecosystems are dynamic systems that respond to a wide range of natural and anthropogenic drivers. Human activities are affecting ecosystem structure and functioning with far reaching consequences for human society. The research under this theme embraces basic research into the processes that underpinning ecosystem structure and functioning but also applied research to improve natural resource management and assess its socio-economic impact, especially on rural communities. The assessment of impacts of environmental change and pollution on species and ecosystems and the sustainable management of natural resources (through agriculture, forestry and fisheries) are key research areas. The School draws on a unique breadth of expertise to enable a fully integrated approach to these challenges. Researchers in this theme communicate closely with environmental policy makers, managers and industrial partners to maximise the positive impact of their work.
Researchers within this theme seek to address the following key objectives by focusing on a series of specific questions.
1. Understand the processes underpining ecosystem structure and function.
Ecosystems are underpinned by biological and ecological processes interacting with environmental factors. This theme aims to contribute to the inderstanding of how ecosystem processes function, through understanding how biological organisms contribute and how they interact with environment. Biodiversity is central to ecosystem function. Approaches centre on how the diversity of the biota at the molecular, population and community and ecosystem functions at local and global scales.
2. Assess and predict the impacts of environmental change on species and ecosystems.
There is a clear need to improve our understanding of the consequences of environmental change on the biogeography of our fauna and flora and changes to the functioning of communities and ecosystems. Most of our environmental issues relate to naturally induced and/or man-induced perturbations to the biogeochemical cycles. Problems as a result of these changes are usually only detected when significant environmental degradation has occurred. Life and environment enjoy a reciprocal relationship, but we require a better understanding of how man-induced changes impact on species, communities and ecosystems. To improve our ability to assess and predict the consequences of change we need to accumulate, review and disseminate evidence-based research.
3. Provide a scientific basis for sustainable management of natural resources.
Rapid growth in human population has an impact on virtually all ecosystems on Earth. Strategies need to be developed for a sustainable management to maintain and/or restore ecosystem integrity. Scientific evidence is applied to develop and improve management actions to utilise natural resources in particular in agricultural and marine environments. Information generated from this research will feed directly into the development of decision support tools for environmental resource managers and stakeholders.
For further information please contact Prof. Jennifer McElwain