Postdoctoral Researchers
CBNI postdoctoral researchers come from a diverse range of scientific backgrounds and funding bodies including Science Foundation Ireland (SFI), Irish Research Council (IRC) and the Celtic Advanced Life Science Innovation Network (CALIN), that reflects our multidisciplinary approach to research.
Read more about our talented postdoctoral researchers below.
Show/hide content Open Close All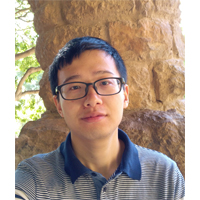 Yuchen joined CBNI in November 2020 as a postdoctoral fellow. His work is focused on the construction of advanced bio-nanostructures for biomedical applications based on the understanding of complex bio-nano interactions.
Yuchen graduated from Peking University in China with a BSc in chemistry in 2012. In 2014 he began a joint programme at both the National Center for Nanoscience and Technology (NCNST), China and University of Copenhagen, Denmark. As part of that programme, in 2017 Yuchen obtained an MSc in nanoscience from University of Copenhagen. He then continued his PhD studies at NCNST and was awarded a PhD in 2020, with a thesis entitled "Phase separation of the complex of peptide and metal clusters".
Wei joined CBNI in September 2017. Her PhD research is focused on the synthesis and characterization of complex nanostructures and investigation of their biological interactions using multi-omics and sequencing methods. After graduation Wei continued her research in CBNI as a postdoc fellow from 2022.
Wei graduated from Xiamen University (China) with a B.Sc. in Chemistry in 2015. Following graduation, she joined Professor Yan Bing's group where her research focused on the effects of nanoparticle core composition on their cellular interactions.