CHAS Teaching and Learning Awards 2018
University College Dublin delights in celebrating the achievements of colleagues who make an outstanding contribution in the pursuit of teaching excellence and enhancing student learning. This achievement is recognised through the annual Teaching and Learning Awards.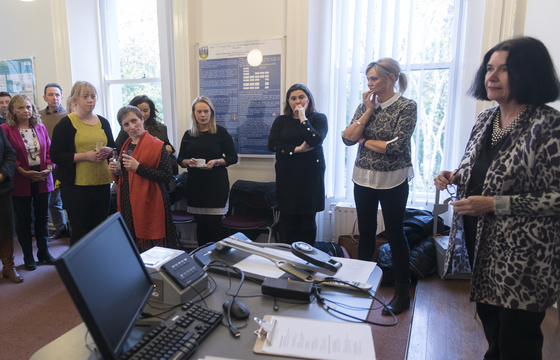 The awards cover all aspects of teaching and learning and they seek to highlight the high value in which UCD places on quality teaching, learning, assesment and curriculum design. UCD aims to recognise and acknowledge excellence in teaching, to showcase innovative practice and to encourage and support leadership in teaching and learning.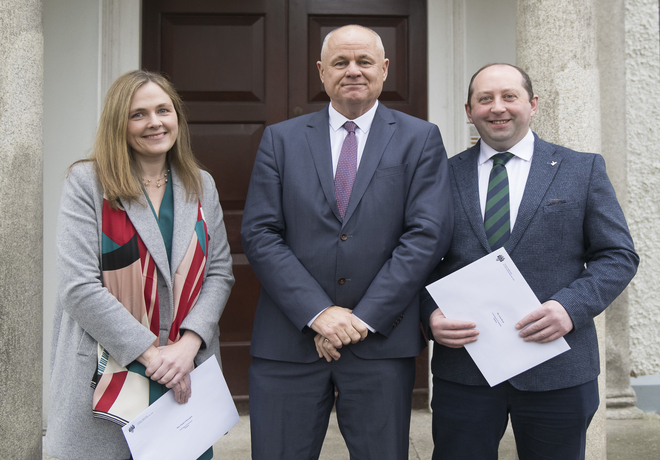 Pictured here is Professor Michael Doherty with the two winners from the School of Vetinerary Medicine: Niamh O'Donoghue and Eoin Ryan
We are delighted to announce this years winners in the College of Health and Agricultural Sciences.
Teaching Excellence Awards (Individual)
1. Associate Professor Mary Codd
UCD School of Public Health, Physiotherapy and Sports Science
2. Associate Professor Eileen Gibney
UCD School of Agriculture and Food Science
UCD School of Nursing, Midwifery and Health Systems
UCD School of Medicine
UCD School of Veterinary Medicine
UCD School of Veterinary Medicine
Outstanding Contribution to Student Learning: Team awards
1. MSc Food Nutrition and Health
UCD School of Agriculture and Food Science
2. Physio Hub
UCD School of Public Health, Pysiotherapy and Sports Science
3. Technology Enhanced Learning
UCD School of Medicine