Best oral presentation at the special edition of Euromembrane2022
Burcu Akkoyunlu awarded the EMS Award for best oral presentation
Friday, 9 December, 2022
---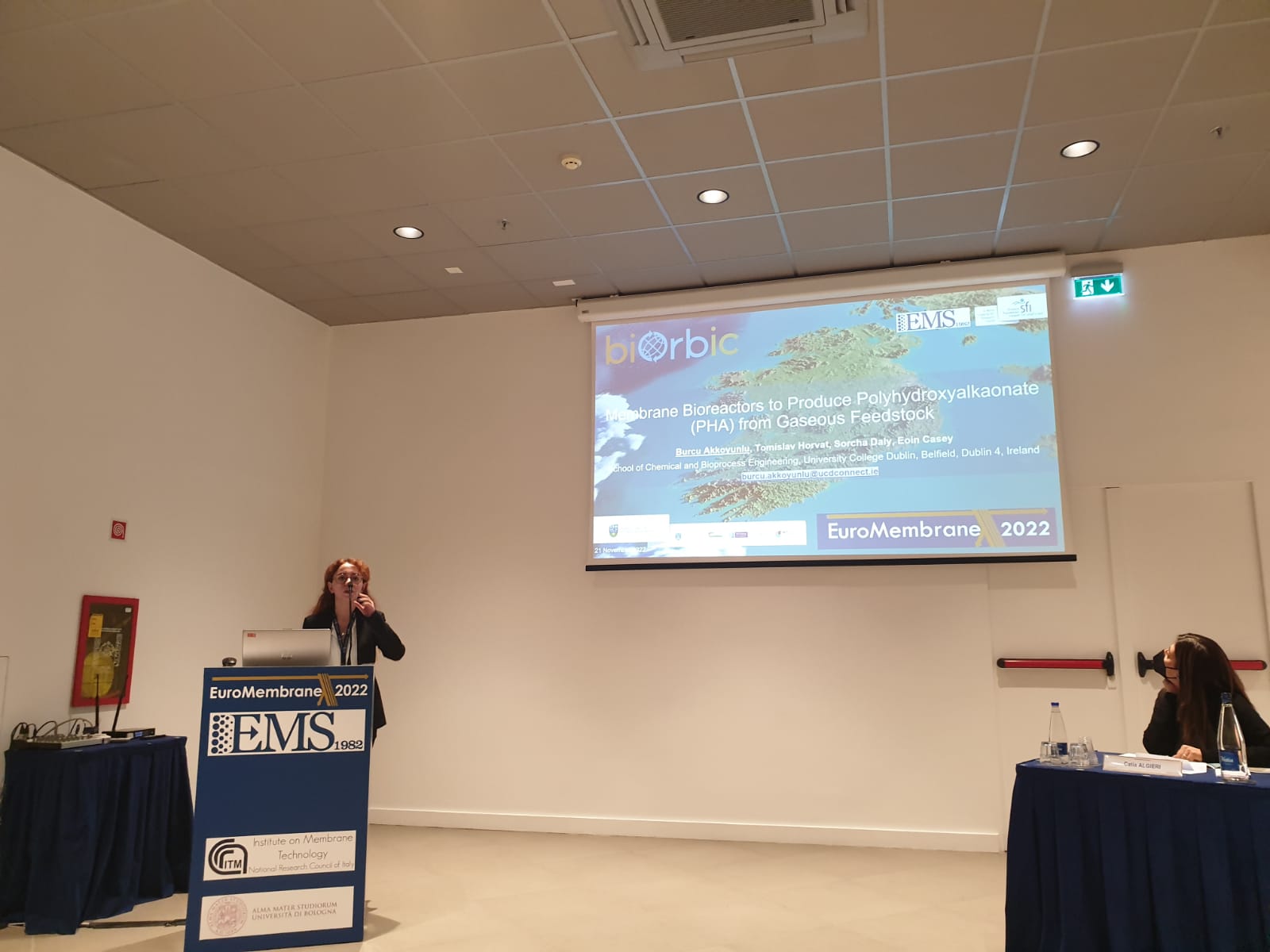 Congratulations to Burcu Akkoyunlu, a PhD student at the UCD school of Chemical and Bioprocess Engineering for best oral presentation at the special edition of #Euromembrane2022, 40th European Membrane Society Anniversary in Sorrento, Italy.
Burcu is a part of BiOrbic, Bioeconomy SFI Research Centre, University College Dublin and spoke about her research on #membrane bioreactors and gas #fermentation to produce #bioplastics.
"It is really important that you love what you do and working towards #bioeconomy is that for me."
Burcu's interests are in designing novel processes by combining biology and chemical engineering principles. She is skilled in Membrane Separation Technologies, Computer-Aided Design (CAD), 3D Printing, Biotechnology, Bioprocess Design and MATLAB.
Her latest project involves developing and optimizing novel process for producing bioeconomy products.