Streamlining patient involvement in research biobanks
The Patient Voice in Cancer Research (PVCR) initiative is expanding nationwide and held its first regional meeting in Cork on the 9th October. This patient involvement workshop was jointly hosted with the National Biobanking Working Group.
The aim was to have public input in drafting two harmonised documents, which could be used by research teams nationally in future when asking people to take part in health research biobanks.
Biobanking is the collection and use of human samples, such as blood or tissue, and associated healthcare data for health research.
The Working Group, facilitated by Clinical Research Development Ireland, was formed in January 2019 to address concerns researchers have in terms of consent and the use of patients' samples and data specifically for research purposes.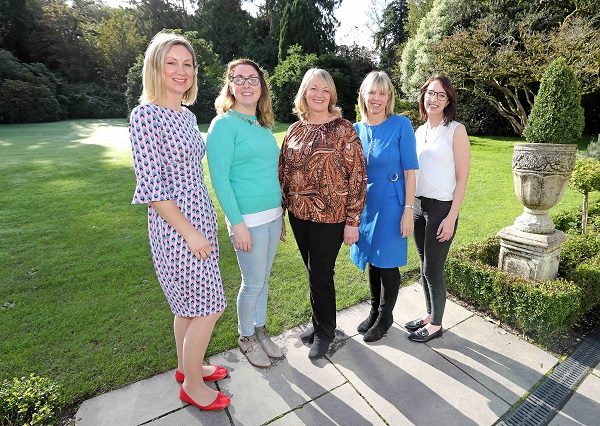 Caption: (l-r) Suzanne Bracken, Blánaid Mee, Anne Cullen, Sharon O'Toole, Niamh Clarke, National Biobanking Working Group hosted by Clinical Research Development Ireland.
Researchers nationally want to ensure that patients/participants legal rights are respected, that their choice to give their samples and data for health research is informed and freely given, that samples and associated data are stored, managed and used both in an ethically and legally compliant way.
In addition to patients and family members, patient support, advocacy and charity groups attended the event. They included Men Against Cancer, Theya Healthcare, WigWorld, Amare wigs, Supreme Silhouette, Browtique Cork, All Woman, Irish Cancer Society and Marie Keating Foundation.
Professor Amanda McCann, Director of the UCD Centre in Translational Oncology and PVCR Chair, co-facilitated the workshop with patient advocate, Stephen Teap who is part of 221+, the CervicalCheck Patient Support Group.
A summary report of the key points from the round table discussions was compiled by Yvonne Darcy, Darmah Research and circulated to all event participants.
The National Biobanking Working Group have also been discussing the report findings with the
Data Protection Commission
in an effort to progress their work. The Group are keen to inform policy on how, and when patients are asked to donate their biological samples to biobanks.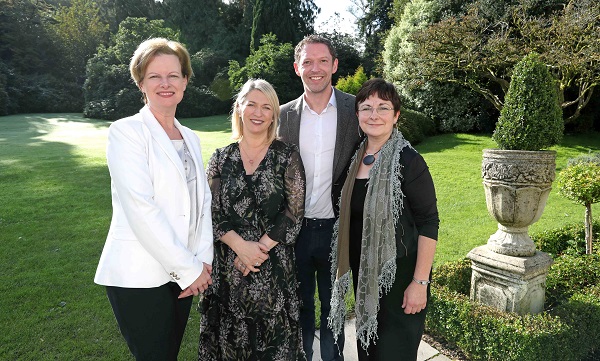 Caption (l-r): Elaine Quinn, UCD; Dr Barbara Hughes, UCD; Stephen Teap; Professor Amanda McCann, Chair, Patient Voice in Cancer Research