Featured Researcher: Dr Tríona Ní Chonghaile
My Research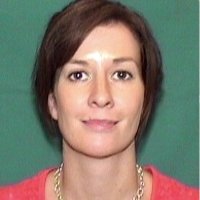 A key focus of my research to date has been trying to understand why certain cancers are sensitive to chemotherapy while others are resistant and how best to treat the resistant cancers. To address this challenging question, I utilised a novel technology termed BH3 profiling, which can measure the cell death sensitivity of the mitochondria and thereby the cell.
Role
Research Fellow working with Professor Liam Gallagher

Hometown
Tourmakeady, Co. Mayo
Career Path
BSc in Biomedical Science, NUI Galway, 2002
PhD from the Biochemistry Department, NUI Galway, 2007
Postdoctoral researcher in Dr. Anthony Letai's laboratory, Dana-Farber Cancer Institute/Harvard Medical School, 2008-2013
Publications
Ni Chonghaile T, Roderick JE, Glenfield C, Ryan J, Sallan SE, Silverman LB, Loh ML, Hunger SP, Wood B, DeAngelo DJ, Stone R, Harris M, Gutierrez A, Kelliher MA, Letai A "Maturation stage of T-ALL determines BCL-2 versus BCL-XL dependence and sensitivity to ABT-199". (2014) Cancer Discovery CD-14-0353
Ni Chonghaile T, Sarosiek KA, Vo TT , Ryan JA, Tammareddi A, Del Gaizo Moore V, Deng J, Anderson KC, Richardson P, Tai YT, Mitsiades C, Matulonis UA, Drapkin R, Stone R,. Deangelo DJ, McConkey DJ, Carrasco DR, Letai A "Pretreatment mitochondrial priming correlates with clinical response to cytotoxic chemotherapy". (2011) Science 334 (6059),1129-1133

Suryani S, Carol H, Ni Chonghaile T, Frismantas V, Sarmah C, High L, Bornhauser B, Cowley MJ, Szymanska B, Evans K, Boehm I, Tonna E, Jones L, Manesh DM, Kurmasheva RT, Billups CA, Kaplan W, Letai A, Bourquin JP, Houghton PJ, Smith MA and Lock RB "Cell and Molecular Determinants of In Vivo Efficacy of the BH3 Mimetic ABT-263 Against Pediatric Acute Lymphoblastic Leukemia Xenografts". (2014) Clinical Cancer Research

Azab KA, Quang P, Azab F, Pitsillides C, Thompson B, Patton J, Chonghaile T, Maiso P, Roccaro AM, Monrose V, Sacco A, Ngo H, Runnels JM, Anderson KC, Lin CP, Magnani J, Letai A, Kung AL, Carrasco RD, and Ghobrial IM "P-selectin-glycoprotein-ligand regulates the interaction of multiple myeloma cells with the bone marrow microenvironment". (2011) Blood 119 (6), 1468-1478
Ni Chonghaile T and Letai A "Mimicking the BH3 domain to kill cancer cells". (2008) Oncogene 27, S149-S157
Why choose UCD Conway?
UCD Conway Institute at University College Dublin is a world-class interdisciplinary research centre investigating the fundamental mechanisms of chronic disease marrying both the basic and applied sciences, which aligns with my research interests. A range of state-of-the-art core technologies platforms is available within the Conway Institute to advance my research.
Meet more Conway researchers