UCD Healthcare Hub announces collaboration with SAS Institute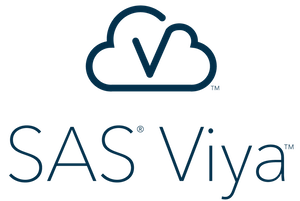 February 23rd, 2021
UCD AI Healthcare Hub will bring its AI_PREMie project "from bench to bedside" with the help of SAS, leaders in advanced analytics.
Pre-eclampsia (PET) is a serious complication of pregnancy affecting one-tenth of pregnancies worldwide. It results in the death of 50,000 women and 500,000 babies annually. Another 5 million babies are born prematurely each year due to PET.
UCD AI Healthcare Hub is helping to develop a tool called AI_PREMie that will support clinicians to diagnose and better manage patients to save the lives of mothers and their babies. This project is carried out in collaboration with SAS using Viya, their analytic and data management platform.
"Finding PET biomarkers in a mother's blood is like finding a needle in a haystack. Basically we have developed an algorithm to pull out that needle from the haystack," says AI Healthcare Hub manager Dr Paulina Szklanna. "Now with SAS we are bringing this project from bench to bedside."
A spokesperson for SAS explained: "SAS Viya provides all the needed components to seamlessly navigate the analytics lifecycle so UCD researchers can interactively explore data and build and deploy analytic models within one unified environment."
Dr Szklanna and her team have carried out modelling on their PET data with SAS "that has shown that there is excellent potential to create an AI-based risk stratification tool that will work as an early warning system for clinicians, to help them diagnose and treat pregnant women presenting with PET". AI_PREMie is a finalist in the Science Foundation Ireland AI for Societal Good Challenge, which has €2m in prize money.
At present, delivery of the pre-term baby is the only treatment and the safest option for the pre-eclamptic mother. But pre-term delivery can lead to long-term neurodevelopmental problems and death. The longer the baby can stay in utero safely, the better for outcomes. AI_PREMie will help clinicians to more accurately predict when delivery is urgent or when it is safe to wait those precious extra hours, days or even weeks.
"Having identified new biomarkers for PET we now want to develop tests using these biomarkers that will become an added feature of routine blood tests in maternity hospitals," explains Dr Szklanna. "This is where SAS Viya comes in. We are looking at the best ways to deploy AI to pull all of this diagnostic and patient data together and get it to the doctor in real-time. This information will then support the doctor in their decision-making by letting them know whether a patient is likely or unlikely to develop preeclampsia, whether they already have preeclampsia, and whether it is likely to become severe."
Preeclampsia has myriad symptoms, is complex to diagnose - and patients can deteriorate very suddenly. So "having this kind of foresight would be an invaluable patient management tool for clinicians and midwives. Using AI to analyse blood draws for PET biomarkers on-site - and then getting that relevant data to clinicians quickly - should speed up the whole process and in doing so save lives".
SAS Viya integrates the art of decision making with the science of AI and advanced analytics, helping organisations to make better decisions, faster.
Dr Szklanna is excited to see AI_PREMie preparing for deployment in a hospital setting and for national and then global clinical trials.
"Hopefully we can help clinicians to make faster, more informed decisions and make a real world difference."
This article was brought to you by UCD Institute for Discovery - fuelling interdisciplinary collaboration. Find out more about UCD AI Healthcare Hub here.