Creativity in a Crisis
12/05/2020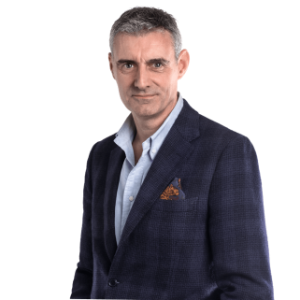 Take just 15 mins from your busy day to tune into UCD Discovery's 'Zoom for Thought' series, a weekly live chat with world-class academic & business thought leaders.

Next Tuesday May 12th @2pm GMT we have the pleasure of speaking with Jim Prior, Global CEO, Superunion, WPP, when we will discuss:

"Creativity in a Crisis"

Join us via zoom- Register Now - https://tinyurl.com/y82ynwr3
Jim Prior Bio
A leading advocate for creativity in business, Jim is inspired by the pursuit of original and thought-provoking solutions to big problems.
As Global CEO of Superunion, he leads the agency's 750 people across 18 countries. He works as an advisor to senior leaders at clients, including the BBC, Deloitte, Vodafone and Ford on issues of brand strategy, communications, design and management.
He is a recipient of many of the creative industry's most prestigious awards, including a D&AD Black Pencil and Cannes Gold Lion. He writes and comments regularly in international business media, including Forbes and the Financial Times. His book, Preserved Thoughts, a collection of essays on topical brand and business issues, was published in 2013.