Prof Noel Sharkey
University of Sheffield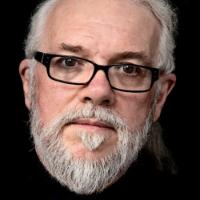 Noel Sharkey is professor of AI and robotics and professor of public engagement at the University of Sheffield.
The head judge on popular BBC series Robot Wars he has held a number of research and teaching positions in the UK (Essex, Exeter, Sheffield) and the USA (Yale and Stanford).
Co-founder of the Foundation for Responsible Robotics, Prof Sharkey has highlighted racism, sexism and bias in algorithms and the need for human supervision of Lethal Autonomous Weapons [LAWs]
He has moved freely across academic disciplines, lecturing in departments of engineering, philosophy, psychology, cognitive science, linguistics, artificial intelligence and computer science.
He holds a doctorate in experimental psychology and a doctorate of science and was an EPSRC senior media fellow (2004-2010).
In April 2019 Prof Sharkey gave a Discovery Public Talk entitled Algorithmic Injustice and Artificial Intelligence in Peace and War. Read more about it here.