Shining the Food Safety Spotlight on Viral Contamination in Food
Shining the Food Safety Spotlight on Viral Contamination in Food
Monday, 31 January, 2022
---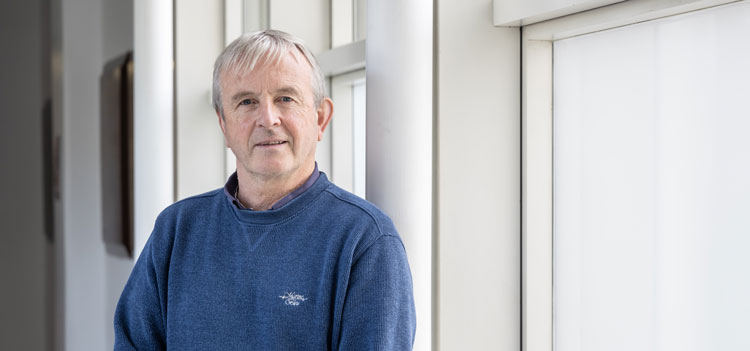 Professor Francis Butler of the UCD School of Biosystems & Food Engineering, Photo by Ste Murray.
Food safety is vitally important to the wellbeing of a community and setting standards to prevent the spread of microbial contamination is an important role for regulators. But regulators across the world have found it far more difficult to set standards for viral than for bacterial contamination. At a biological level, the main difference between the two is that while bacteria are free-living cells that can live inside or outside a body, viruses are a non-living collection of molecules that need a host to survive.
Now new technologies and approaches are opening the door to an increased awareness of viruses, their identification and assessment of the risks they pose to human health. Researchers in the UCD School of Biosystems and Food Engineering, in conjunction with the Marine Institute, have helped to improve understanding of the difficulties and limitation of existing techniques used to measure viral contamination in a single species – in this instance Norovirus in oysters – and made an important contribution to the debate on how meaningful standards can be set and monitored for viral contamination in foods.
"A lot of raw foods have the potential for microbial contamination, from meat and fish products to vegetables and fruits. But from a food safety perspective the real issue is the contamination level at the point of consumption. That can be a difficult thing to explain convincingly to consumers."
You can read the full case study here: Shining the Food Safety Spotlight on Viral Contamination in Food
UCD College of Engineering and Architecture
Room 122 & Room 126, UCD Engineering and Materials Science Centre, University College Dublin, Belfield, Dublin 4, Ireland T:
+353 1 716 1868
| E:
eng.arch@ucd.ie