Welcome to #UCDEarthTalks. These informal Q&As highlight interdisciplinary environmental research from across UCD and explore the topical challenges that are being addressed by Institute researchers.
Conor Sweeney
Assistant Professor Conor Sweeney from UCD School of Maths & Statistics on climate change, renewable energy and the science of meteorology.
8 June 2020
Read Interview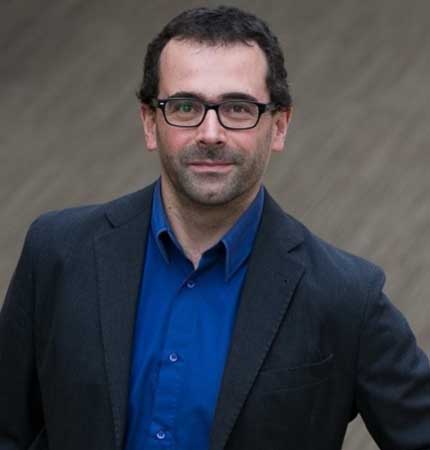 Gianluca Miscione
Assistant Professor Gianluca Miscione from UCD School of Business on Smart Cities, blockchain and cryptocurrencies, and the Eircode project.
8 May 2020
Read Interview
Danny Dorling
Professor Danny Dorling of the University of Oxford on launching his new book, the end of the "Great Acceleration" and his thoughts on our current pandemic.
5 May 2020
Read Interview
Niamh Moore-Cherry
Associate Professor Niamh Moore-Cherry from UCD School of Geography on urban governance, green infrastructure and Ireland's metrophobia.
1 May 2020
Read Interview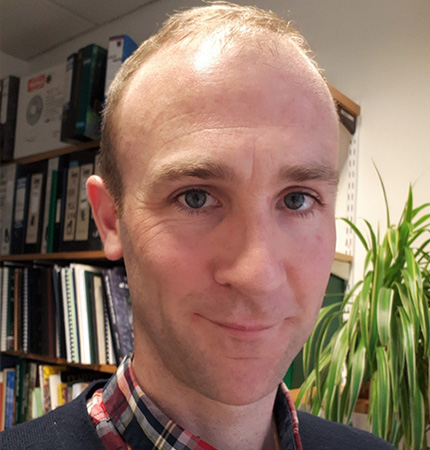 Brian Tobin
Assistant Professor Brian Tobin from UCD School of Agriculture and Food Science on the trees of Belfield, beekeeping in Rosemount and the misunderstood Sitka spruce.
29 April 2020
Read Interview
Patrick Paul Walsh
Professor Patrick Paul Walsh from UCD School of Politics and International Relations on globalisation, whole of society partnerships and the UN Sustainable Development Goals.
28 April 2020
Read Interview
Kevin McDonnell
Professor Kevin McDonnell from UCD School of Agriculture & Food Science, and UCD School of Biosystems & Food Engineering on sustainable agriculture, smart green economy and the GMO debate.
24 April 2020
Read Interview
Meriel McClatchie
Assistant Professor Meriel McClatchie from UCD School of Archaeology on prehistoric Irish foodways, present day food security, and the Paleo Diet.
22 April 2020
Read Interview
Rainer Melzer
Assistant Professor Rainer Melzer from UCD School of Biology and Environmental Biology on flower power, crop science and the future of hemp research.
21 April 2020
Read Interview