UCD School of Economics congratulates 2016 Medal Prize-winners

The School of Economics presented medals to two students recently based on their academic performance.
Kevin Murphy (BA with first class honours, 2016) was presented with the Lynch Meenan Medal by Professor Karl Whelan. Kevin obtained the highest aggregate score in Stage 3 of the Single Honours Programme in Economics. Kevin is currently registered for the MSc in Quantitative Economics at UCD Economics.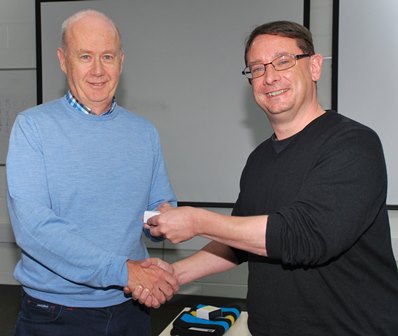 The Lynch Meenan Medal is presented each year to the best undergraduate student in Economics. It commemorates Professor James Meenan and Professor Patrick Lynch, former professors in the School of Economics.
Pallavi (MA with first class honours, 2016) was presented with the Denis Conniffe Medal by Jean Conniffe, wife of the late UCD Professor. Pallavi obtained the highest aggregate score in the MA in Economics in 2016. Since graduating, Pallavi is working in Dublin. The picture on the right additionally shows Derek and Brian Conniffe, Denis and Jean's sons.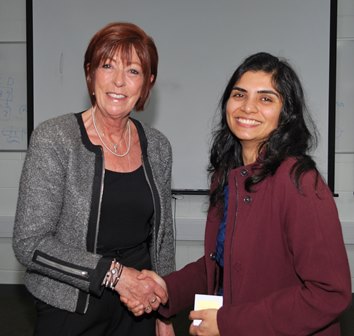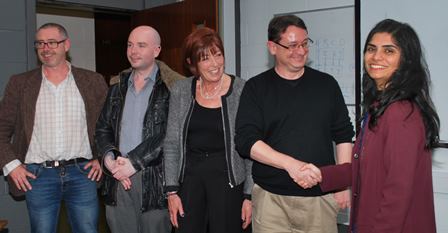 The Denis Conniffe Medal is awarded to the student with the highest grade point average in the master's programme in Economics. The medal commemorates Professor Denis Conniffe, an outstanding Irish economist and statistician who took a particular interest in the welfare of graduate students.
Past winners of both medals are listed on the Honour Boards displayed at the School Offices.