Journal Article Co-authored by UCD School of Education Assistant Professor, Jennifer Symonds, Nomitated for Editor's Choice Award‌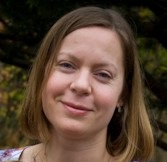 UCD School of Education Assistant Professor, Dr Jennifer Symonds, has co-authored a journal article about schoolwork disengagement, which has recently been nominated for the British Educational Research Journal's Editor's Choice Award. A study of adolescents' disengagement with schoolwork in England found that any type of disengagement across secondary school predicted greater substance use, depression, anxiety and truancy at the end of secondary school, compared to remaining engaged with schoolwork across time. This pattern held even when rigorous controls were applied to the testing of group differences using the statistical technique of propensity score matching. Students who disengaged from secondary school were then less likely to attend university and were more likely to be unemployed in young adulthood. However, by the age of 19 / 20, their well-being and substance use became indistinguishable to that of the young adults who engaged with schoolwork, suggesting that they found a way to live happily and healthily after finishing school, despite their lower levels of education and employment.
The study was authored by Dr Jennifer Symonds (UCD School of Education), Professor Ingrid Schoon (University College London) and Professor Katariina Salmela-Aro (University of Jyvaskyla).
Symonds, J., Schoon, I., & Salmela-Aro, K. (2016). Developmental trajectories of emotional disengagement from schoolwork and their longitudinal associations in England. British Educational Research Journal, 42(6), 993–1022. doi:10.1002/berj.3243