Annual Teaching Awards BBQ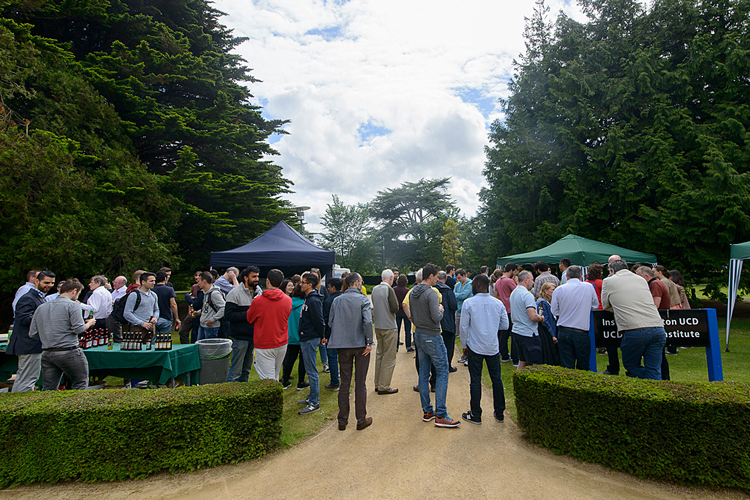 On 15 June the annual Teaching Awards BBQ took place outside Belfield House where awards were given to the best teaching assistants and lecturers in both schools for semester 2 2016/17 (as voted by students).
The event is an opportunity to recognise outstanding contribution to the teaching activity in the school.
The School of Electrical & Electronic Engineering was represented by Dr.
Terence O'Donnell
who won in the Best Lecturer category, the Best Teaching Assistant award went to
Daniela Donati
.
Runners up for best teaching assistant award went to
John Fleming and Vibhutesh Kumar Singh.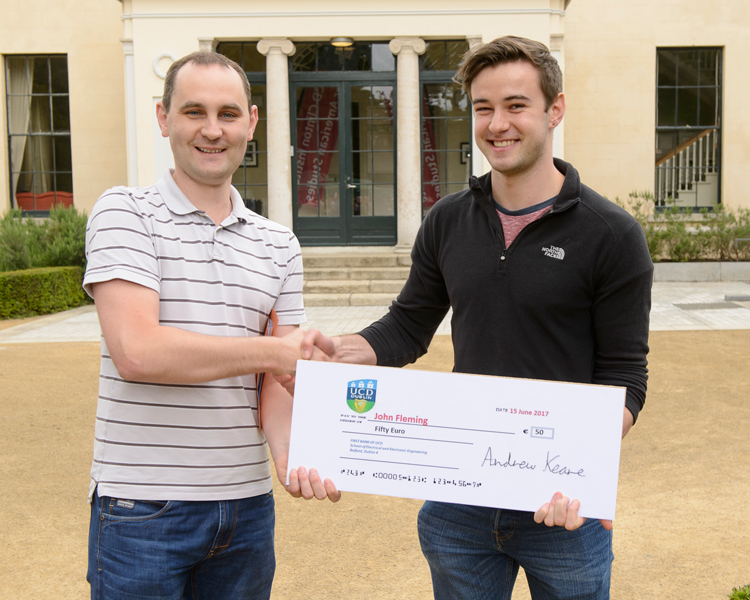 ‌
Pictured: John Fleming receives his runner up prize from Associate Professor Andrew Keane Head of School